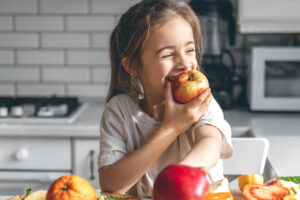 The foods and drinks your kids consume can impact the health and beauty of their smiles. Too many sweets, or drinks with acidic content, could increase the risk of cavities and even gingivitis. In today's blog, your Dallas, TX, pediatric dentist talks about how to pick better snacks and drinks for your kids, keeping them safe from cavities.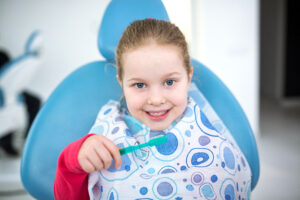 Your child's smile depends on your protection from an early age, but you can count on your dentist's help to keep their teeth and gums safe from harm. Regular pediatric dental checkups provide feedback on developing smiles as well as support through examinations and cleanings to remove tartar and plaque. Consistent protection will help them stay safe from tooth decay, which can have a disruptive effect on their development. In addition to providing help with dental hygiene directly, our Dallas, TX pediatric dental office can offer guidance to our young patients and their parents to ensure good oral health habits are formed and practiced consistently between visits. (more…)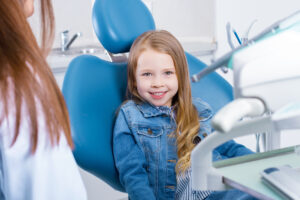 Until they are old enough to effectively brush and floss on their own, kids will depend on their parents to stop plaque and tartar from gathering on their teeth. Protection in the form of daily care is important, but to keep your little ones truly safe against oral health threats, make sure that they also have support from their dentist! At our Dallas, TX pediatric dentist's office, we provide support through gentle, thorough dental cleanings that help kids avoid troubles like dental decay and gum disease. These sessions are included in their regular checkups, which also provide important feedback about their health and ongoing development. (more…)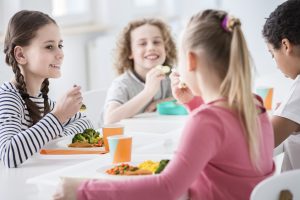 What does it take to keep your child protected against tooth decay? Daily care should certainly include careful teeth cleanings, and they should have regular visits with their pediatric dentist scheduled. You can also protect your child's growing smile by making smart choices regarding what they eat and drink. Limiting sugar by providing healthy meals and snacks will benefit their oral and general health. Instead of serving up sweet and processed snacks, healthy options like fresh fruit and vegetables can prevent cavity issues as they also support their overall well-being. If you have questions about this or any other matter regarding your child's dental health, you can bring them up during their next appointment at our Dallas, TX pediatric dentist's office. (more…)
Staying safe during the pandemic often means avoiding large gatherings, staying home, and for many children, attending classes at home. These developments also mean another complication: snacking. Increased snacking, especially of sugary and starchy foods, is a major factor in a rise in children's cavities. In today's blog, your Dallas, TX, pediatric dentist talks about keeping smiles healthy with routine habits at home.
Just like you, kids need to clean their teeth daily to control plaque buildup and lower the risk of tooth decay. However, younger children may need a little help. In today's blog, your Dallas, TX, pediatric dentist will explain how to help your children brush, and what you need to know about keeping little smiles strong!
When families think about oral care, chances are "brushing" is the first thing to come to mind. Brushing is a vital part of any home care routine. And flossing daily is another important part of tooth care, yet most children (and some adults!) find it to be harder to remember, and to carry out properly. Helping little hands manipulate dental floss can take some time, but your Dallas, TX, pediatric dentist knows all about tooth care for babies and children, and can assure you flossing is too important to overlook. (more…)
There is no single, one-size-fits-all solution for keeping your child's teeth clean and healthy. It's a combination of things, including your child's dental hygiene routine and schedule of preventive dental care visits. However, there are certain specific factors of your child's oral health that their dental care often focuses on, such as promoting strong and healthy tooth enamel to control their risks of developing concerns like cavities. Today, we examine why it's so important to protect your child's tooth enamel, and what we can do to help boost that protection, if necessary. (more…)