Our Team Offers Cavity Prevention For Kids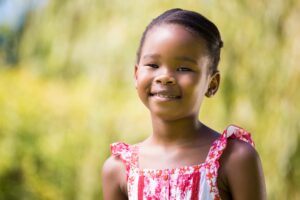 We want to help your kids smile with confidence and enjoy good oral health throughout childhood. With our preventive treatments, we can manage your little one's oral health and offer care to keep cavities at bay. In today's blog, your Dallas, TX, pediatric dentist talks about cavity prevention for kids of all ages!
Your Child's Initial Checkup
Children should start undergoing a checkup visit every six months, starting at around age two. These routine visits allow us to keep a close eye on their smiles as they grow and change, so we can watch for factors that could lead to misalignment, as well as the early stages of tooth decay or gingivitis. We then take action before discomfort develops, or before a tooth is infected and the risk of tooth loss increases. Our team will talk to your child and answer any questions, so they always feel comfortable and relaxed. We then examine the teeth with digital x-rays, using 90% less radiation, to offer a diagnosis with precision and accuracy. Our team then creates a treatment plan to address any concerns we may discover. We can also discuss good oral health habits and these visits have been known to limit the risk of dental anxiety.
The Cleaning Process
In the same visit, we can help prevent cavities by cleaning the teeth thoroughly. A dental cleaning removes all plaque and tartar from the teeth to help keep the teeth bright and lower the risk of cavities and gingivitis, as well as teeth stains and even bad breath. The process takes only a few minutes, and we will use an ultrasonic scaling device and a manual pick. We then polish the teeth to make it more difficult for plaque and tartar to adhere to the surfaces of the teeth. This also helps the smile appear brighter.
Fluoride Treatments
In the same checkup and cleaning visit, our team can help prevent cavities by applying a topical fluoride gel to the teeth. Fluoride is a naturally-occurring mineral that has been shown to strengthen the weakened portions of outer structure and limit the risk of enamel erosion and tooth decay. We simply dry the teeth and apply the gel. Your kids then need to avoid food and drink for about 30 minutes as the material cures. You can also help by making sure your child uses a fluoride toothpaste each day, a rice sized amount for kids three and younger, and a pea sized amount for everyone else. If your community tap water contains fluoride, then encourage your kids to drink plenty of water! This helps strengthen teeth and cleanse the smile, and of course, help them stay hydrated during these hot summer days.
Dental Sealants
We also have another treatment to help lower the risk of tooth decay in little smiles. Dental sealants are designed to help protect the rear teeth, the molars kids have trouble reaching when they brush and floss. We dry the teeth and then apply a special, plastic coating. The material cures quickly and kids just need to avoid food and drink for about 30 minutes, just as they should following a fluoride treatment. The sealants prevent food from becoming caught between the teeth, so the risk of cavities is reduced significantly. They can stay in place for up to ten years, and wear away gradually with time. Even as they wear away, they tend to cling the longest to the more vulnerable parts of your smile.
Care From Home
You should help your kids protect their smiles from cavities at home! Taking time to brush twice a day for two minutes with a fluoride toothpaste, and to floss every evening, helps lower the risk of tooth decay significantly. You can also limit how many sugary foods and drinks they have each day, and encourage them to drink water and eat healthy snacks high in vitamin C and D. These actions can help lower the risk of tooth decay, and also fight gingivitis too. If you have any questions about how to avoid cavities and protect the health of your smile, then contact our team today to learn more. We would love to help your children enjoy a bright smile free of cavities!
Speak With Your Dallas, TX, Pediatric Dentist About Avoiding Cavities
If you would like to ensure your little ones stay free of tooth decay, or to schedule an appointment for your child's checkup, invite you to contact your Dallas, TX pediatric dentist, Dr. Marr, by calling (214) 321-4880. Now is a great time to schedule a visit, so they can receive care without missing school!

filed under: Preventive Treatments