Meet Our Administrative Team
---
Sandra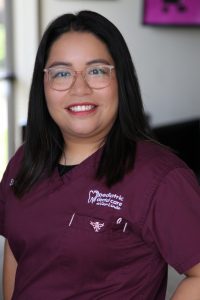 Sandra joined our practice in 2015 as a registered dental assistant. She graduated from Bryan Adams High School in 2008, and Carrington College in 2015. She is especially happy helping anxious children feel comfortable and watching them leave happy and excited to come back. Outside of the office, she enjoys spending time with her family and dog.
---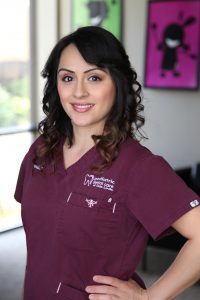 Anais

Anais joined our team in 2013! She graduated from W.W. Samuell High School in 2007, and earned a degree in Dental Assisting from ATI Career Training Center in 2009. She loves helping her patients overcome their fear of the dentist.
---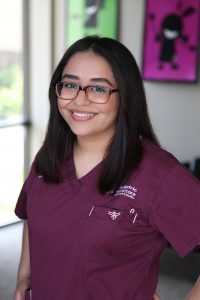 Lizbet

Lizbet joined our team in 2019 after graduating from Concorde Career College the same year. She loves her co-workers and how friendly the environment is, and loves when the little ones say "cheese". Her hobbies include baking and playing the violin.
"Treat people with kindness." -Harry Styles
---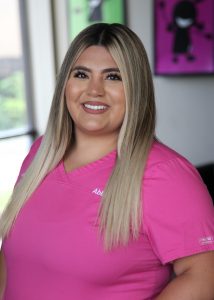 Abby
Abby graduated from high school in 2015 and is currently in community college furthering her career in the dental field. She joined our practice in 2017 and often volunteers her time reading to Kindergarteners through the Boys and Girls Club of Greater Dallas. Abby enjoys being able to educate our patients on the importance of brushing their teeth, and making the process fun for them. She loves hearing how excited they are to see the dentist, and knowing they love getting their teeth cleaned. Abby's hobbies include working out, traveling, and hanging out with family and friends.
---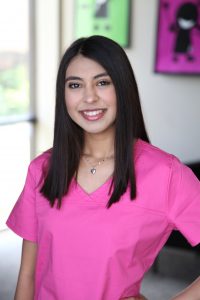 Rebeca

Rebeca joined our team in 2021 and is a 2020 graduate of Woodrow Wilson High School and Penn Foster. She volunteers at her siblings' school once a week, and at work looks forward to watching kids grow and smile, and catching a glimpse of their potential. Her patients always know how to put a smile on her face!  Rebeca's hobbies include exercising, reading, painting, and spending time with friends and family.
"Treat others the way you want to be treated."