Meet Our Clinical Team
---
Adriana
Office Manager
Adriana joined our team in 2019, and is a graduate from Collin Community College. She has been in the dental field for 10 years, has worked as a Registered Dental Assistant, a Treatment Coordinator, and her Current role Office Manager. The most rewarding part of her job is ensuring our patients get the best possible experience and enjoys helping patients feel at ease. Away from work, Adriana enjoys spending time with her family, playing soccer, going to the movies, and dancing.
---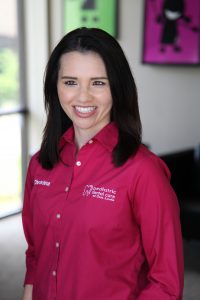 Christina
Account Manager
Christina joined our team in 2014. She graduated from Ferrell High School in 2007 and earned her Associate degree in Liberal Arts from Trinity Valley Community College in 2011. Christina is a member of the American Association of Dental Office Management, and volunteers her time with Free Life Church Outreach. She enjoys serving her community, and building relationships with her patients, watching them grow up and seeing them smile. Away from work, she enjoys spending quality time with her spouse, her children Collin and Stella, her pet dog, her family, and friends. Christina also enjoys going to the movies, reading, attending church, and is a self-proclaimed Dallas Cowboys fan.
"I can do all things through Christ who strengthens me." -Philippians 4:13
---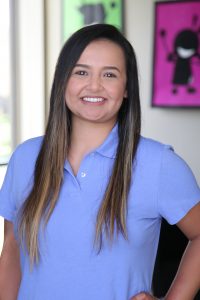 Laura

Laura joined our team in 2020 and graduated from the Metropolitan Community College South Omaha with a certificate in Dental Assisting in 2016. She is CPR certified. Laura enjoys interacting with parents and their children, and working with a wonderful group of women. She loves that there is never a dull moment when working with kids! Laura is often captivated by their conversations, and loves hearing about their stuffed animals or favorite things to do. When not in the office, Laura enjoys hiking at Cedar Ridge Preserve, riding her bike, long naps, traveling, and trying new restaurants.
"Life has no limitations-except the ones you make." -Les Brown
---