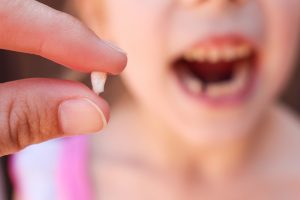 A chipped or cracked tooth, or one that hurts or is knocked loose, needs immediate attention. Our team offers emergency dental care, even when the injury happens outside of our normal business hours. In today's blog, your Dallas, TX, pediatric dentist talks about when a kid needs emergency treatment, and how to ease your child's discomfort.
When your child chips a tooth, or one is knocked loose or out, then care is needed right away to avoid complications and protect the smile. In today's blog, your Dallas, TX, pediatric dentist will discuss our immediate treatment options for damaged teeth, and how you can respond to help protect their smile until we can see them.
What should you do if your child chips a tooth, or knocks one out? These are examples of common dental emergencies, and situations that need attention right away. In today's blog, your Dallas, TX, pediatric dentist will explain how we treat emergency situations, and what you can do ease discomfort before seeing us.
One of the most important goals in your child's continued dental health care is to help them preserve their healthy, natural teeth without any, or with minimal, complications. This is especially important during the early years of your child's oral health development, before their permanent teeth have developed and their oral structures have stopped growing. However, in some instances, promoting healthy growth and development of your child's teeth and oral structures might require extracting one of your child's teeth in order to avoid even more concerns with their smiles. (more…)
Dental emergencies aren't age-specific, and many of the same problems that might unexpectedly affect your oral health might also become problems for children. Fortunately, addressing your child's dental emergency isn't necessarily more complicated. Depending on the specific concern, we can personalize the right emergency dental treatment to help alleviate their discomfort and restore their healthy smiles. Today, we examine a few common types of treatments that can address many of the kinds of emergencies children might experience. (more…)
When your child sustains an injury to the tooth, or develops aches due to cavities or infection, then they may benefit from emergency treatment. In today's blog, we're looking at not only how we treat common dental emergencies, but what you can do to help prepare your kids for an emergency visit with their Dallas, TX, dentist.
Children are great at exaggerating, but when it comes to complaints about their dental health, it's always safer to take them seriously. For example, if your child complains of a toothache, it could be a warning sign of something more significant, such as a cavity. Even if your child exaggerates the level of pain they feel, the fact that the tooth hurts at all may be an important warning. Today, we examine a few things you should know if your child's tooth hurts, including what it could mean and how we can help alleviate the problem. (more…)
The prevention of things like tooth decay and other consequences of oral bacteria buildup are often the main focus of your child's preventive oral health care routine. However, there is no dental treatment that can prevent a dental emergency from occurring. Fortunately, if your child has a dental emergency, there are ways to help prevent the situation from getting worse and having a more negative impact on your child's long-term oral health. (more…)
Not every dental emergency is the same, and though we can often save children's teeth with conservative tooth restorations, some emergency situations may call for extracting a tooth. Today, we look at just a few types of emergencies in which your child's tooth may need to be extracted for the good of their oral health, and why the need is often considered an emergency. (more…)