Does Fluoride Help Little Smiles?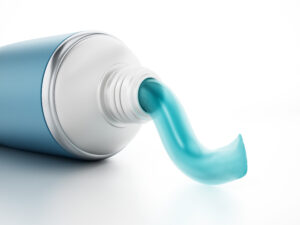 Cavities and infections in little smiles form when the outer enamel is worn down and eroded. But with fluoride, we can help strengthen the protective layer of enamel and prevent the onset of cavities. In today's blog, your Dallas, TX, pediatric dentist will discuss how to help protect little smiles from decay and more!
The Benefits of This Natural Mineral
This is a naturally occurring mineral that has been shown to strengthen the outer layer of enamel, reducing the risk of cavities. The benefits of fluoride were discovered decades ago, when communities drinking from highly fluoridated water were found to have lower rates of tooth decay despite having no access to routine dental care. Since then, scientists have been able to find the right balance to project teeth from cavities without the risk of fluorosis, or a staining on the teeth.
Toothpastes
In toothpaste, this helps protect the smile when your children brush and floss. Look for toothpastes with the American Dental Association's (ADA) Seal of Acceptance on the packaging. Children three and younger should only use a rice-sized amount each time, while kids older than three should use a pea-sized amount. This is enough to safeguard the teeth and help avoid the onset of tooth decay! Remember, your children need to brush in the morning and again at night for two minutes each time,
Tap Water
Many communities have added this mineral to tap water, and the results have been a reduced rate of cavities across all ages. If your community has done this, then consider pouring a glass of tap water instead of opening a bottle of water. Water not only helps fight cavities through fluoride content, but also helps cleanse the mouth of tray food particles and prevents dry mouth, both actions that help ensure stronger teeth.
Preventive Treatments
We could also apply this in a special gel form during each of your children's checkup visits. The application only takes a few minutes and can help kids of all ages stay free of painful decay and toothaches. Kids two and older should see us about once every six months for an exam and cleaning. This helps instill good oral hygiene habits, lower dental anxiety, and protects smiles from not only cavities, but gingivitis and other complications too.
If you have any questions about how to safeguard little smiles of all ages from poor oral health, then contact our team today to learn more.
Your Dallas, TX, Pediatric Dentist Offers Cavity Prevention
Our team wants to help strengthen and safeguard smiles in kids of all ages! If you would like to learn more about how to avoid tooth decay and poor oral health, then contact your Dallas, TX pediatric dentist, Dr. Marr, by calling (214) 321-4880.

filed under: Preventive Treatments