Our Treatments Help Prevent Cavities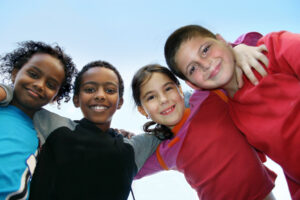 Cavities can impact sales of all ages, and children are especially vulnerable to tooth decay. Our team understands this, and we offer care to help little smiles avoid the onset of tooth decay. In today's blog, your Dallas, TX, pediatric dentist talks about how our unique preventive treatments can help keep tooth decay at bay.
The Causes of a Cavity
Cavities occur in the interior of the tooth. The sensitive dentin makes up most of your tooth structure, but is usually protected by outer enamel. But poor oral hygiene habits, like a diet high in sugar and starch or improper brushing and flossing, can create plaque buildup that weakens outer enamel. This allows bacteria to reach the dentin and cause cavities. Injury or teeth grinding could be factors too. As the day grows and spreads, your child could suffer from tooth sensitivity and toothaches, which worsen with time as the risk of infection increases. Lack of treatment could even mean premature tooth loss, a major factor in the onset of dental misalignment!
The Importance of a Checkup
To prevent cavities, you need routine care in our office. With a checkup every six months, we will carefully examine the child's smile for signs of a cavity. We can often identify the issue in the earliest stages of demineralization, before your child even repairs toothaches or sensitivity. Treatment is then administered to prevent worsening decay or treat it. Your child's first checkup should happen within six months of the first baby tooth's arrival. Regular six-month visits should begin at around age two.
Dental Cleanings
In the checkup visit, our team will also take time to clean the tooth, which can prevent the onset of a cavity. A dental cleaning involves our team removing all plaque and tartar from the surfaces of the teeth, which helps prevent enamel erosion. The process only takes a short period, and involves the use of an advanced ultrasonic scaling device and a manual pick. We then polish the tooth for a brighter appearance and a smoother finish that helps limit the ability of plaque to adhere to the surfaces. This also helps fight bad breath, teeth stains, and gingivitis.
Fluoride Treatments
Fluoride is a mineral that occurs naturally and has been shown to strengthen outer enamel and keep teeth free of cavities. Our team can apply this in a topical gel form directly to the teeth during each checkup visit. The fluoride gel then strengthens and re-calcifies the weakened portions of outer tooth structure. This lowers the risk of a cavity. Kids should also use a toothpaste with fluoride when they brush each day. Be sure your kids three and younger only use a rice sized amount, while everyone else can use a pea sized blot.
Dental Sealants
For many children, reaching the rear teeth when brushing and flossing is difficult. This means food particles can become trapped there for bacteria to consume, a complication that creates plaque buildup and weakens the outer enamel. Cavities then form. But with dental sealants, we clean the teeth and apply a special acrylic layer to the teeth that prevents food particles from becoming trapped on or between them. The application takes minutes, and kids just need to avoid food and drink for about 30 minutes. The layers can stay in place for up to ten years in some cases, and will wear away gradually with time. As they wear away, they will cling the longest to the more vulnerable portions of outer structure. This can help kids of all ages enjoy strong smiles free of tooth decay.
You can also help control plaque in between visits by making sure your little one brushes twice a day and floss every evening, and cuts back on sugary and starchy foods and drinks. If you have any questions about how we use preventive treatments to help protect children from tooth decay, then contact our team today. We would love to see your little one for a checkup and cleaning visit, so don't delay! Let's help them start summer break with a strong and healthy smile.
Your Dallas, TX, Pediatric Dentist Helps Protect Smiles from Cavities
If you want your kids to enjoy good oral health, or if you would like to schedule an appointment to help your kids avoid tooth decay, then we invite you to contact your Dallas, TX pediatric dentist, Dr. Marr, by calling (214) 321-4880. We have an array of treatment options to help protect your children from poor oral health, and to ensure they enjoy beautiful smiles!

filed under: Preventive Treatments