Get Ready For The Annular Solar Eclipse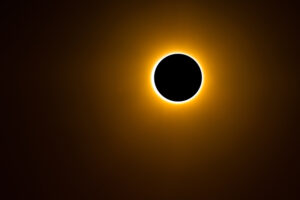 Something big is happening on October 14tH! For residents of our fair city, you can see an Annular Eclipse. Your Dallas, TX, Pediatric dental team wants to make sure you and your family know about it so you can experience it, and so you can experience it safely and have a wonderful time. This is great practice for the big solar eclipse in April.
The Annular Solar Eclipse
During the Annular Solar Eclipse, a unique phenomenon is present. The moon's disk appears smaller than the sun's disk. As the moon obstructs the view of the sun, this doesn't cover it completely, but leaves a visible ring around the moon. A bright ring is visible as they encounter one another. Some refer to this as a "ring a fire". Daylight is dimmed, but not cut off completely, so no plunge into darkness. This fun event will occur October 14th, and six months later on April 8th you can view a total solar eclipse in Dallas!
How to View It
The Annular Social Eclipse will be visible in Dallas on October 14th at around 11:41am, and should last until around noon. The total time you will be able to view the bright ring is about 4 minutes and 52 seconds. There are a number of fun ways to view the eclipse. You can create a pinhole projection with your fingers. Just put your back to the sun, hold one hand with fingers lightly open over the other. This projects a grid on the ground, and allows you to see the sun's crescent. You can also watch shadows on trees. Even though the sun is partially obstructed, this doesn't mean it's safe to stare directly at it, you could damage your eyes! Instead, look for special glasses and viewers, which can allow you to view it without damaging your eyes. You can order some online. Even if you have strong sunglasses, these are designed to protect eyes from direct exposure to sunlight, you still risk damage! You can view this from your home, or at the Perot Museum, where they are setting safe ways of looking at the event. The Texas State Parks Department also has a list of state parks where you can watch this event!
If you have any questions or if you would like to schedule a checkup and cleaning visit for your little one, then contact our team today to learn more.
Speak With Your Dallas, TX, Pediatric Dentist About Your Next Visit
Our team wants to make sure your little ones always enjoy optimal oral health and a beautiful smile, which is why we invite you to contact your Dallas, TX pediatric dentist, Dr. Marr, by calling (214) 321-4880.

filed under: Community Events