Celebrate The Lunar New Year In Dallas!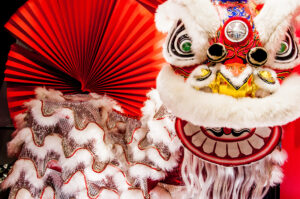 This weekend is the Lunar New Year! Which is why instead of our usual blog topics, we're going to look at two fun events happening in the community that you and your family can attend. In addition, your Dallas, TX, pediatric dentist wants to remind families that now is a great time to schedule your children's first checkup and cleaning of 2023, so they can enjoy optimal oral health and beautiful smiles!
Chinese New Year in North Park
The Crow Museum of Asian Art at The University of Texas has organized a free festival to celebrate the Chinese New Year! This event takes place tomorrow from 11am until 4pm at the NorthPark Center. You and your family can see lion and dragon dances, martial arts demonstrations, and take part in tons of other fun activities. You can also learn different crats, including calligraphy, and see cultural performances too. Your family can also visit booths and food trucks for authentic food and unique souvenirs to bring home with you. This day long festival is a great way to celebrate a new year and enjoy some bonding time with your family.
Celebrate the Lunar New Year with Goisagi Daiko
Goisagi Daiko is a local Taiko drum ensemble known for their traditional drum performances. They will be hosting a celebration for the Lunar New Year at the North Oak Cliff Branch Library. Your kids can also enjoy crafts, with local artists Jennifer Wester on hand to help with assembling them. This is another way to learn more about other cultures and celebrate a new year! This will take place tomorrow from 11am until noon.
See Our Team Soon!
We're still in January, which means many families are focusing on their new resolutions and hobbies for the new year. With that in mind, we recommend a visit for a checkup and cleaning. Routine visits for kids every six months help them enjoy optimal oral health and beautiful smiles, and gain a better understanding of their own oral health. In the same visits, we can also offer preventive treatments to lower the risk of tooth decay, including fluoride treatments and dental sealants.
If you have any questions about our approach to children's dentistry, or if you would like to schedule an exam and cleaning for your little ones, then contact our team today to learn more. We look forward to seeing you!
Schedule a Visit with Your Dallas, TX, Pediatric Dentist Soon
If you want to find out more about protecting your children's oral health, or if you would like to schedule an appointment for your child, we invite you to contact your Dallas, TX pediatric dentist, Dr. Marr, by calling (214) 321-4880.

filed under: Community Events