How We Help Little Smiles With Dental Crowns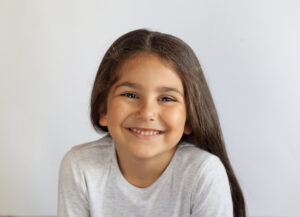 A dental crown is a complete restoration that covers a tooth. When in place, this can address a wide array of oral health concerns for children of all ages. In today's blog, your Dallas, TX, pediatric dentist explains how we place crowns, and when a child may need one!
When Teeth Need Repair
A dental crown covers the entire visible portion of a tooth, capping it to address multiple serious concerns. For example, if your child has a cavity too advanced for a filling, or if a tooth is cracked, chipped, or broken, we can help with placement. This can also help improve overall bite function and chewing capabilities for children too. If a tooth needs a pulpotomy following a dental infection, then the last step of the process could involve placing a complete restoration.
The Materials We Use
The materials we use will depend on the area of the mouth in which we're placing the restoration. For example, a crown being added to the side or rear teeth must endure greater bite forces and pressures. For this reason, we could use a stainless-steel option. Since the front facing teeth are more visible, our team could use NuSmile Zirconia crowns. Zirconia is very durable, but is also more lifelike in appearance, which means the completed restoration could better blend with the smile.
The Placement Process
When a child needs a restoration, our team will start by numbing the tooth receiving one. We then gently remove structure from it and take detailed digital images and precision for the prepared tooth. Our team wants to make sure it will fit properly and provide a balanced bite. Next, we will connect the dental restoration to the tooth with a powerful bonding agent. This could secure it for years to come. Even if the issue occurs in a baby tooth, restoration is still necessary, as months or years could elapse before the tooth falls out naturally. Treatment then avoids the risk of painful complications or premature tooth loss, which could in turn lead to an increased risk of dental misalignment.
If you have any questions about how our team restores little smiles with a dental crown, or if your child has an aching tooth or damage that needs attention, then contact our team today to learn more.
Speak With Your Dallas, TX, Pediatric Dentist About Restorative Dentistry
If you would like to help your child enjoy optimal oral health, or to schedule an appointment for repair, we invite you to contact your Dallas, TX pediatric dentist, Dr. Marr, by calling (214) 321-4880. We can help your little one smile with confidence!

filed under: Restorations for Kids