The Benefits Of Professional Cleanings For Kids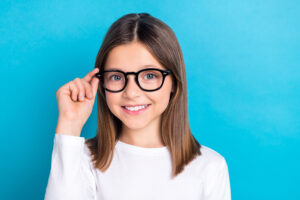 In our last blog, we talked about how a dental checkup could help us monitor your child's smile, protecting them from cavities. But we can also protect them with a cleaning in the same visit, which removes plaque buildup. In today's blog, your Dallas, TX, pediatric dentist talks about dental cleanings.
How Buildup Impacts Little Smiles
Plaque buildup is a sticky bacterial byproduct that coats the teeth. The buildup forms when harmful oral bacteria consume particles of sugar and starch left behind by your child's meals, drinks, and snacks. The layer cannot be removed with brushing and flossing alone, and hardens into tartar with time. Unless removed, this buildup could increase the risk of not only bad breath and stained teeth, but also tooth decay and even gingivitis! Which is why we recommend children begin having a routine cleaning every six months starting at around age two.
The Dental Cleaning
The dental cleaning occurs during the routine checkup visit. Our team will employ an ultrasonic scaling device and a manual tool to gently but thoroughly break up and remove all plaque and tartar buildup. The process only takes a few minutes to complete. We then polish the teeth for a brighter appearance and smooth finish, to help limit the ability of plaque to cling to the teeth in the coming months. The procedure helps kids of all ages enjoy good oral health, and avoid issues like tooth decay. If your child hasn't had one recently, you can schedule one now as school is ending, so they start summer with a strong and healthy smile.
How to Control Plaque Buildup
You can also help them limit the severity of plaque and tartar buildup in between these routine office visits. For example, try to limit how many snacks and drinks they consume that contain tons of sugar. Offer healthy alternatives, especially those high in vitamin C and D. You should also make sure they brush for two minutes in the morning and again before bed, and that they use a fluoride toothpaste each time as well. Kids three and you should use a rice sized blog, while everyone else needs a pea sized amount. Make sure they floss every evening before they brush the second time. Flossing should begin as soon as there are teeth sitting side-by-side.
If you have any questions about our dental cleanings for kids, or about controlling plaque buildup then contact our team today to learn more.
Your Dallas, TX, Pediatric Dentist Offers General Care for Kids
If you have questions about caring for little smiles, or if you would like to schedule an appointment to help your kids enjoy bright smiles, then we invite you to contact your Dallas, TX pediatric dentist, Dr. Marr, by calling (214) 321-4880.

filed under: Preventive Treatments