How We Help Kids Stay Comfortable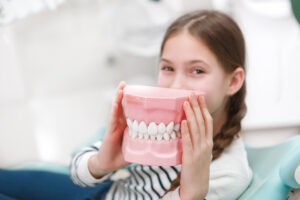 We want to help the kids we see enjoy their time in the office, so they always feel good about dental treatment. But we understand that many kids have anxiety or special needs. To ensure they're comfortable, your Dallas, TX, pediatric dentist could offer dental sedation!
Speaking with Your Children
Our team understands how to talk with children and answer their questions, so they feel listened to and comfortable when they see the dentist. We want them to enjoy their visits, so they don't have anxiety about future appointments and so they're more likely to continue seeing the dentist as adults. We also want to instill good oral health habits and help them better understand the importance of good oral health. But we also know that some children feel anxious or have special needs that makes undergoing treatment difficult, and to help we can offer calming solutions with dental sedation.
Our Expertise
Our team includes trained anesthesiologists who are also members of the Pediatric Anesthesia Associates. Our board-certified specialists know how to choose the right calming agent and administer it properly, monitoring your children throughout the procedure. The options we choose will be based on anxiety levels, special needs, age, eight, and medical history. The extensiveness of the procedure is also a major factor.
Dental Sedation
Our team provides three different options. The most common is nitrous oxide, also known as laughing gas, and is administered through a special mask over the nose. The patient breathes in the gas and feels relaxed. The effects wear off once the procedure ends, and many kids often return to school!
We also have a deeper state of calm available through oral sedation, which is given through a pill or liquid prior to the procedure. Kids may need to avoid food and drink for a few hours before treatment begins. The effects will take time to wear off, so they may be a bit groggy afterward. They will be conscious, but likely have little memory of the procedure.
Our team also offers a very deep form of sedation with IV, administered intravenously by a trained anesthesiologist who will monitor your child throughout the treatment. The effects are deep and take time to wear off completely.
Your Dallas, TX, Pediatric Dentist Provides Calming Solutions
If you have questions about how we address dental anxiety, or if you would like to schedule an appointment for your little one, then we invite you to contact your Dallas, TX pediatric dentist, Dr. Marr, by calling (214) 321-4880. Our team wants to help your kids enjoy their time in the office, so they can start a journey to a stronger and healthy smile, one that is bright and beautiful!

filed under: Restorations for Kids