Winter Fun In Dallas This Weekend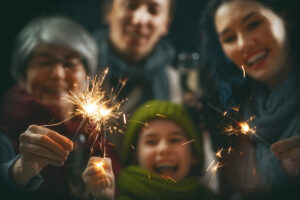 The holidays may be over, but there are still plenty of fun winter events happening in the Dallas area this weekend. In today's blog, your Dallas, TX, pediatric dentist is talking about two fun events you and your kids can enjoy. We also urge parents to schedule their child's first checkup of 2023 soon!
White Rock Ghost Hunt
Looking for some spooky fun for the whole family? Then take part in The Original White Rock Lake Ghost Hunt on January 21st from 7pm until 11pm. The event takes place at White Rock Lake Park located at 8100 Doran Circle in Dallas, TX. This event has been featured in the Culture Map, the Dallas Morning News, and more. Participants will be given equipment to use, structured talks and vigils by experienced ghost hunters, and free time to explore the area on your own. Who knows, you and your family may see the famous lady of the lake yourselves! Be sure to dress warmly and wear comfortable shoes. There will also be snacks and refreshments available as well.
Showtime Saturday
Showtime Saturday takes place at the Galleria Dallas tomorrow from noon until 2:30pm. The event is located at 13350 Dallas Parkway, Suite 3080. Just proceed to the Play Place on level three. Each week is a different unique and fun live show for kids to enjoy! A great way to get the kids out of the house and away from their screens for a bit.
Schedule a Visit Soon
We would love to help your children enjoy optimal oral health in 2023 and beyond! Call us today to schedule a visit for January, and get the new year started right. We can offer a checkup and cleaning to assess the state of their smile, and we can address concerns like tooth decay with lifelike composite resin fillings, which are safe for all ages. We also have preventive treatment options, such as fluoride gel and dental sealants, that can help protect little smiles from the onset of tooth decay. These visits help kids gain a better understanding of their smiles, and can even reduce dental anxiety as well. We look forward to seeing your family and helping them enjoy bright and healthy smiles for years to come. If you have any questions about our services and treatments, then contact our team today to learn and schedule your first visit of 2023.
Does Your Child Need Dental Care?
If you have questions about protecting your child's smile, or if you would like to schedule a restorative procedure, we invite you to contact your Dallas, TX pediatric dentist, Dr. Marr, by calling (214) 321-4880. Working together, we can help your children enjoy their best smiles.

filed under: Community Events