Enjoy This Thanksgiving Week With the Family!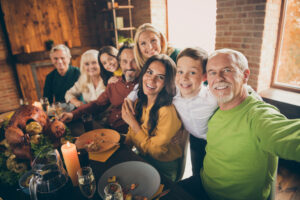 Thanksgiving is only a few days away, and many of us are thrilled to have so much fun family time — and delicious food — waiting right around the corner. While nothing beats gathering around the table on Thursday and making memories with loved ones, there are lots of other activities going on around North Texas that are worth checking out. Whether you have family coming into town and want to show them a great time or you are keeping it small with just your immediate loved ones, there are plenty of events that you can enjoy. In today's community blog, your Dallas, TX, pediatric dentist, highlights some particularly fun activities that are great for the whole family.
The Science Behind Pixar
Pixar movies are beloved by millions, and for good reason; these films capture the wonder and whimsy of our world — and others — in a way that entirely unique. Children and adults, alike, always have a great time watching these movies. Now, the Perot Museum in Dallas has a new exhibition that offers a look into the Pixar process. It highlights the science, technology engineering, and math skills that go into creating the studio's films. There are hands-on activities as well as thorough explanations and demonstrations of how these movies were made. There are even life-size recreations of some of Pixar's most beloved characters. You can learn more and purchase tickets here.
Holiday at the Arboretum
Although we haven't hit Thanksgiving yet, that doesn't mean you and your family can't go ahead and get into the holiday spirit. Each year, the Dallas Arboretum has fabulous displays that highlight that particular season's goings-on. It is getting close to the holidays, so the Arboretum has now set up its Holiday wonderland. There are numerous activities throughout the next month, which include the Christmas Village, the 12 Days of Christmas, and their spectacular Musical Tree. Be sure to keep an eye on their calendar because there will be increasingly holiday-centric happenings as we make our way through the month. To learn more about the specific activities going on throughout the month, you can click here.
Gaylord Texan's ICE! Featuring The Polar Express
If you and your family are willing to get a little chilly, there is no better place to be awed than at the Gaylord Texan's ICE. This is truly a fantastic experience and it consists of over two million pounds of ice that have been hand-carved to replicate scenes from The Polar Express. In addition to these displays, there are lots of other activities the family can enjoy like snow tubing, ice skating, taking photos with Santa, and many more. You can learn more and purchase your tickets here.
Contact Us To Learn More

If you have any questions or would like to schedule an appointment, we invite you to contact your Dallas, TX pediatric dentist, Dr. Marr, by calling (214) 321-4880.

filed under: Community Events