Treatment For Kids With Advanced Laser Technology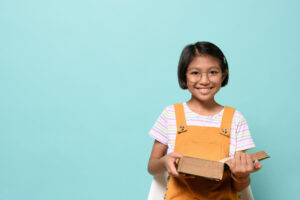 We use digital technology as part of our diagnoses, obtaining clear images to identify areas of concern and plan treatment. But we also use advanced treatments for soft tissue issues. With dental lasers, we can help address a wide array of issues comfortably, and without the use of scalpels or needles. In today's blog, your Dallas, TX, pediatric dentist talks about laser technology.
Treatments with Advanced Technology
The laser is specially calibrated to children's smiles, and is able to handle an array of treatment options. We could use them to help remove decay from a tooth prior to placing a filling, and they can even help cure the composite resin material in some cases. We've used them to aid in treatment of cold and canker sores, providing relief from discomfort. Treatment could be used to address gingivitis and other gum issues. They can help remove serious stains in the smiles of older kids, and can aid in the treatment of infection too. As you can see, this technology can often replace the need for a scalpel or sutures in a number of serious restorative or even cosmetic treatments.
Benefits for Little Smiles
Since the lasers can target an area with precision and accuracy, this prevents damage to healthy gums and tooth structure. In addition, it significantly limits the risk of bleeding, infection, and swelling in the treated areas. The procedure rarely requires the use of anesthesia, and is very comfortable for children. Procedure usually only requires one visit, and most kids return to normal activities the next day. Children enjoy less time in the chair, and routine care without discomfort can help them avoid dental anxiety and gain a better understanding of their own oral health. Plus, no anesthesia means no needles, and kids really appreciate that fact!
Schedule a Checkup
If your child has an aching tooth or an issue that needs attention, please let us know! There is still time for a checkup and cleaning appointment, so we can help your kids start a new year with their best smile. You can also use your remaining 2022 dental insurance benefits before they expire at the end of December. Before the stressful holiday season is here, bring your little one in for an appointment. If you have any questions about protecting little smiles and helping kids smile with confidence, then contact our team today to learn more.
Your Dallas, TX, Dentist Treats Little Smiles of All Ages
We're proud to offer comfortable care with precision using advanced technology and a gentle touch. If you have any questions about safeguarding smiles against decay and other issues, then contact your Dallas, TX pediatric dentist, Dr. Marr, by calling (214) 321-4880.

filed under: General Dentistry