Treating Little Smiles With Solea Laser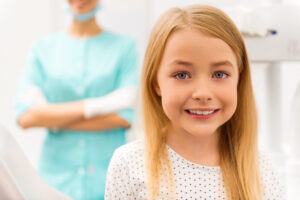 Our team not only uses advanced technology as part of the diagnostic process, but we can also employ dental lasers too. Using these advanced systems, we can treat a variety of soft tissue oral health issues. In today's blog, your Dallas, TX, pediatric dentist wants to help treat little smiles with advanced dental lasers.
The Initial Visit
Treating little smiles always begins with an initial visit for a checkup and cleaning. During this appointment, our team will carefully examine the smile and assess the cause and extent of your child's oral health concerns. From there, we can select the most appropriate treatment option and help restore your child's smile to optimal health, function, and beauty. For some, this could mean using advanced laser technology.
The Dental Laser Benefits
The Solea® dental laser is calibrated to treat soft tissue concerns and improve the health of the smile. The concentrated beam of light can target areas of the smile with precision and accuracy, preventing inadvertent damage to healthy tissues. The system rarely requires anesthesia, and is much more precise than scalpels. No need for sutures, and the area will heal quickly without bleeding, swelling, or infection. In fact, most kids return to normal routines after only a day of rest.
Treatment Options
Our team could use this technology to address a number of common oral health issues in little smiles. For example, we can use them to help remove decay or infection, and to address inflamed gums for older children. They can bring instant relief for cold or canker sores too. Children spend less time sitting in the chair, and in some cases, they can even return to school after their appointment ends.
Use Your Benefits
Halloween is only a few weeks away! Which we're rapidly approaching the end of the year. Before the hectic holiday season arrives, why not schedule a visit for your child? We can offer a checkup and cleaning, and if we discover any issues that need attention, such as a cavity, we can offer treatment. Our team can also apply fluoride treatments and dental sealants to help prevent cavities! Not only do kids start 2023 with healthier smiles, but you have a chance to use your dental insurance benefits before they expire at the end of December.
If you have any questions about the advanced technologies we use at our office, or about using your benefits before they expire, then contact our team today to learn more.
Your Dallas, TX, Dentist Offers Advanced Treatment Options
Advanced technology can help treat little smiles and protect your oral health. If you have any questions about the technology we use, then contact your Dallas, TX pediatric dentist, Dr. Marr, by calling (214) 321-4880.

filed under: Family Dentistry