Family-Friendly Neighborhood Events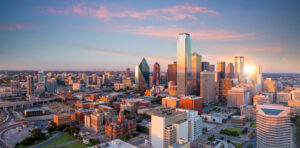 We love our neighborhood here in Casa Linda. And now is a fantastic time to be right next to beautiful White Rock Lake! This summer was brutal, and now that things are finally starting to cool off (fingers crossed), people are starting to be outside more. That means more things going on for you and your little ones.
And there certainly are some fun things happening! Today, your Dallas, TX dentist lets you know about some events in the area for the weekend. Things are really getting into a spooky mood, since we're really getting close to Halloween now!
Grab A Corn Dog
Of course during this time, the last weekend of the State Fair of Texas is always a great option. While everyone loves the opening weekend of the fair, the heat and the crowds can sometimes put a damper on the experience. The last weekend provides a much calmer approach to the environment, and it's certainly more comfortable.
The Texas Star ferris wheel is always a great time, but when it turns a little cooler, it can be great! But maybe bring a sweater, as this gigantic attraction can sometimes get breezy. It is particularly spectacular around sunset, where you can see a picture-perfect view of the Dallas skyline!
This is also a great time to get food, as the lines have died down a little. It also means that some of the crazier concoctions may have sold out, so keep that in mind. But there is never a shortage of great food at the State Fair of Texas.
Catch The Museums
One of the most interesting parts of Fair Park is the Children's Aquarium. This beautiful attraction turns 96 years old this year, and was the first public aquarium in the state of Texas. The aquarium is still going strong to this day, after closure during the pandemic. It is currently open now, though, and is an incredible place to take the kids!
The independently-operated African American Museum has given a unique perspective on history since 1979 at its current location. This is also at Fair Park and is an overlooked gem of the area. This museum is the only one of its kind currently in the American Southwest, so take advantage of this rich history!
Stay Spooky!
Our pick for something family-friendly that's got a little bit of a Halloween vibe is the halloween festival at Seville Square in Garland. This promises to have a lot of fun for registered children. This is free for kids, and the all-access pass is only $15. They will have free Raisin' Canes for the children who attend, and also plenty of activities. Photos, crafts, and of course, candy will be certain to be had here, so click for more information!
Hope To See You There!
We would like to help kids of all ages maintain good oral health. If you have any questions about caring for little smiles from home, then contact your Dallas, TX pediatric dentist, Dr. Marr, by calling (214) 321-4880.

filed under: Community Events