Placing A Child's Dental Filling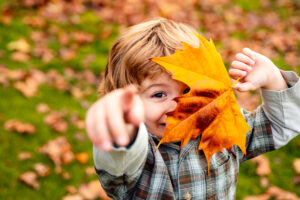 We would love to help your children enjoy strong and healthy smiles, and comfortable ones too. Which is why when your little ones report discomfort, you should let us know! To treat tooth decay and preserve little smiles, your Dallas, TX, pediatric dentist could create and place a natural looking dental filling.
When Kids Need Restoration
We recommend a checkup visit for kids every six months starting at around age two, which allows us to monitor the teeth for the earliest signs of demineralization, or the weakening of the outer enamel that causes cavities. We then offer treatment before your child experiences discomfort. Otherwise, you may not know your child needs care until he or she reports tooth sensitivity or a toothache, at which point the decay could be advanced enough that an infection is imminent without treatment. Lack of care allows dental infections to develop, which could cause worsening pain and even lead to premature tooth loss, a major factor in the onset of dental misalignment.
Placing a Dental Filling
When we see your little one, we will take detailed digital images and x-rays to assess the case, position, and extent of the cavity. We then deice on the best course of treatment, which usually involves placing a dental filling. To begin, our team will numb the tooth and for anxious kids, we could also offer dental sedation. We then remove the decay from the tooth and thoroughly clean it. The filling material is then placed. We employ a metal-free composite resin, which is shaded to blend with the tooth structure. The tooth is the sculpted and molded as the composite resin cures beneath a special light. The last step is to polish the tooth thoroughly for a brighter appearance. In one visit, we can bring relief and preserve your child's smile!
Steps to Avoid Tooth Decay
There are a number of ways to help keep cavities away. For example, be sure your child sees us every six months, as in the same visit we also clean the teeth, removing the layers of plaque that could weaken tooth enamel. We could also discuss preventive treatments like fluoride gel and dental sealants to help keep the teeth strong and healthy. At home, be sure your little one brushes twice a day for two minutes, and flosses very evening. Cutting back on access to sugar and starch in their meals and snacks is helpful too!
If you have any questions, give us a call today.
Your Dallas, TX, Dentist Helps Treat Serious Oral Health Issues
Our team is ready to help improve the health of your child's smile! If you have any questions about safeguarding a child's oral health, then contact your Dallas, TX pediatric dentist, Dr. Marr, by calling (214) 321-4880.

filed under: Restorations for Kids