Treating Little Smiles With Dental Technology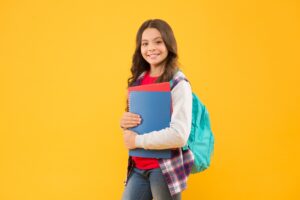 We offer care for kids of all ages, from babies and toddlers to teens. In order to offer effective care to safeguard teeth and gums, we often implement advanced technologies. In today's blog, your Dallas, TX, pediatric dentist discusses how we use digital x-rays and dental lasers to help improve overall oral health.
Digital X-Rays and Intraoral Cameras
To properly treat little smiles, we want to offer a diagnostic with accuracy and precision. For x-rays, we use a digital option that means no more biting down on uncomfortable bite wings. Instead, we can gather images quickly and comfortably with a digital option, using 90% less radiation! The images also don't need to be developed in harsh chemicals, and are instead available instantly chairside. We can then walk you and your child throughout the diagnostic process, so everyone gains a better understanding of the smile and what treatment may be necessary. For detailed images of the surfaces of the teeth and gums, we can use intraoral cameras too. Again, this helps us make a diagnosis with precision and accuracy.
We can use these options to look for signs of tooth decay, infected teeth, and even gingivitis. We also watch for signs of teeth grinding too. Our team also makes sure that the baby teeth fall out on time, and that the permanent teeth are erupting properly, as this helps lower the risk of dental misalignment. Our team strives to ensure this process is a comfortable one, so your kids look forward to seeing the dentist!
Laser Dentistry
We also implement laser dentistry to treat a variety of soft tissue problems. The laser uses a concentrated beam of light specifically calibrated for little smiles, which means we can offer treatment with precision and accuracy, and also avoid inadvertent damage to healthy gum tissues. Our team can use this to treat cold and canker sores, place fillings, treat gum inflammation, and even address minor esthetic issues too. The laser rarely requires the use of anesthetic, and lowers the risk of bleeding, soreness, infection, and swelling afterward. The dental laser is quiet, comfortable, and provides precision when treating a variety of common oral health issues.
If you have any questions about the technology we use, or if you would like to schedule a back-to-school visit for your child, then contact our team today to learn more. We look forward to helping your kids start their first day of class with a healthy, bright smile.
Make an Appointment with Your Dallas, TX, Dentist!
We're ready to help children of all ages enjoy better oral health and brighter smiles. If you have any questions about treating oral health issues in little smiles, then contact your Dallas, TX pediatric dentist, Dr. Marr, by calling (214) 321-4880.

filed under: Preventive Treatments