Could Laser Dentistry Help Your Child?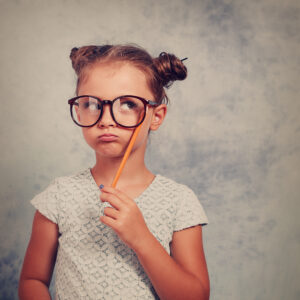 When we treat little smiles, we want the experience to be a comfortable one, and to provide successful treatment. Which is why in addition to the digital technologies we offer for diagnostic purposes, we also use advanced dental lasers as part of our treatment. In today's blog, your Dallas, TX, pediatric dentist talks about laser dentistry.
Our Dental Laser
The dental laser our team uses will employ a concentrated beam of light to help correct a variety of oral health issues in both hard and soft tissues. The laser provides a greater level of precision and accuracy for treatment, which helps protect surrounding tissues and facilitate a faster healing period. When possible, we use this in lieu of traditional approaches that involve scalpels and sutures, and offer a more comfortable treatment experience for children with more extensive dental health problems.
The Benefits for Little Smiles
As we mentioned above, the laser is very accurate and this precision enables us to target areas that need treatment without harming healthy tissues and tooth structure. The technology essentially cauterizes the treated area, so there is often no need for sutures, and the area heals quickly without bleeding or infection. Often, children can return to normal activities right away! The procedure also rarely requires the use of anesthesia when we implement laser technology, and often the treatment only takes one visit to complete.
Possible Treatment Options
We can use this technology to help gently remove decay from a tooth before we place a filling, and in some cases, this can even help cure the materials used to treat cavities. We also assist in the pulpotomy procedure, which treats infected teeth and prevents worsening discomfort and tooth loss. This system can also remove bacteria and infected portions of gum tissues, which helps control inflammation in older children and make them less likely to develop gum disease as adults. We can even employ this to treat cold or canker sores.
Following treatment, they can return to school for treatment. If you have any questions about this, or about any of the treatments or advanced technologies we implement in our office, then please contact our team today. We look forward to hearing from you, and seeing your child for treatment.
Your Dallas, TX, Pediatric Dentist Offers Laser Dentistry
We use the latest technology to help protect the health and stability of little smiles. If you would like to learn more about the advanced treatment options we provide our patients, then contact your Dallas, TX pediatric dentist, Dr. Marr, by calling (214) 321-4880. Don't let your child's oral health suffer, help them maintain bright and beautiful smiles with regular visits to our office for checkups and cleanings.

filed under: Preventive Treatments