Could A Child Need A Root Canal?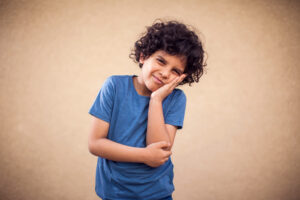 When a tooth is decayed or seriously injured, this could lead to an increase the risk of an infected tooth. The infection could mean major discomfort and even the risk of a lost tooth. In today's blog, your Dallas, TX, pediatric dentist explains how we can help with a unique root canal alternative that's perfect for kids, known as a pulpotomy. 
The Causes and Dangers of Infected Teeth
Each of our teeth are made up of three major components. The outer enamel that safeguards the tooth, the inner dentin, and at the very center, the pulp. The pulp is the nerve center of your tooth. When a tooth is injured or weakened by poor oral health, this compromises the enamel and exposes the dentin to bacteria, allowing cavities to form. After enough time, these cavities could allow bacteria to reach the pulp, causing a painful infection. Without treatment, the tooth itself could fall out or require extraction to protect the rest of the smile. Warning signs include pain when your child chews, a persistent toothache, swelling near the aching tooth, headaches, jaw pain, and in some cases, a poor-tasting discharge from the tooth. 
Pulpotomy
When your child complains about discomfort, bring him or her in for an exam. Using digital technology, we can make an examination with accuracy and precision, identifying the presence of an infection. If your child attends six month checkup and cleaning visits, then we will likely identify these issues in the earliest stages.
The pulpotomy is a conservative alternative to a root canal procedure, one that can help stop infections and save a tooth. After we administer a local numbing agent and dental sedation, we will carefully open the tooth to access and remove the infected portions of the pulp. We then add a special medicated filling material, before capping the tooth. We often cover the tooth with a crown, made from stainless steel or possibly more lifelike zirconia. This safeguards the rest of the structure! The treatment will bring an instant halt to discomfort, and protect the rest of the smile. 
Preventing an Infected Tooth
What can be done to help little smiles stay free of issues like tooth decay or infection? Good oral hygiene habits are a great start! Your child should brush twice a day and floss every evening, and we urge you to limit their sugar intake too. Making time to see our team for routine checkup and cleaning visits are a must too! 
Does Your Child Need a Pulpotomy?
Our team wants to offer treatment for a severely decayed or infected tooth in a child's smile. Set up an appointment with us by contacting your Dallas, TX pediatric dentist, Dr. Marr, by calling (214) 321-4880.

filed under: Restorations for Kids