We Offer A Comfortable Experience For Kids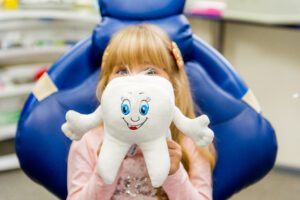 We know that sometimes kids may feel a little nervous about visiting the dentist. We understand, and want to make sure this isn't the case when they visit our team! In today's blog, your Dallas, TX, pediatric dentist talks about how we make kids feel comfortable, and the dental sedation options we provide.
Talking to Your Children
We always take time to sit down with your children and talk to them about their smiles, and about the exam and treatment process. We're happy to answer their questions about the tools and technology we use, and how we will treat their smiles. We have experience in helping kids feel calm and comfortable! 
Dental Sedation
We have team members who are current members of the Pediatric Dental Anesthesia Associates, and are actually board-certified specialists! We always have them on hand when a child is receiving anesthesia and sedation, and they will monitor your kids throughout the procedure. We have several options available, and what we prescribe will depend on your factors such as your child's age, weight, medical history, and level of dental anxiety. 
Nitrous oxide, also known as laughing gas, is given to help children relax, and the effects wear off when the procedure ends. Kids often return to school following treatment! Oral sedation is a deeper form of calming, with children being less likely to remember the treatment, and is administered in pill or liquid form before the procedure. The effects take time to wear off, so your child may not be able to return to school afterwards. IV sedation is the deepest form available, and helps little ones enter a deep state of relaxation with no memory of the procedures. This one is recommended for more extensive procedures, or for those with special needs or severe dental anxiety.
Schedule a Visit Soon
We would love to see your child soon! A visit now is a chance to help your little one receive a checkup and cleaning, and possibly treatment for issues like tooth decay, before the year ends. If you have any dental insurance benefits remaining for the year, you can put them to good use before 2021 comes to a close. If you have any questions about our treatment options or about dental sedation for children, then contact our teak today. We're ready to help your little ones enjoy good oral health, and to obtain a better understanding of their smile and the importance of good oral hygiene habits. 
Talk to Your Dallas, TX, Dentist's Office About Kids Sedation
We're ready to help your children receive quality dental care. To find out how we help your little ones feel relaxed and comfortable, then contact your Dallas, TX, pediatric dentist, Dr. Marr, by calling (214) 321-4880.

filed under: Children's Dental Services