Will Sedation Help Comfort Your Child?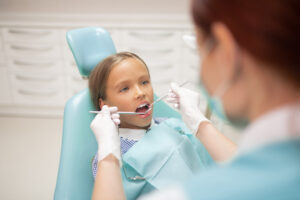 We always want our little patients to feel calm and comfortable when they visit our office. Which is why even for those with severe dental anxiety, we have options to help them stay calm and comfortable. In today's blog, your Dallas, TX, pediatric dentist is talking about our approach to sedation dentistry.
Choosing the Best Option for Them
Every child is different, which is why we assess a number of factors before we recommend a sedation option for them. For example, we will take age, weight, anxiety levels, and medical history into account. We have trained anesthesiologists on our team, who are all members of the Pediatric Dental Anesthesia Associates, and are board-certified specialists. Whenever sedation is employed, they will be one hand to monitor your child!
Nitrous Oxide and Oral Sedation
For most procedures, we could recommend nitrous oxide. You may know this as laughing gas, which is administered through a mask over the nose. The child enters a state of relaxation, and the effects will wear off fast once the procedure ends. In fact, your little one could potentially return to school afterward! For a deeper state of calm, we could offer oral sedation. Taken in pill or liquid form before the procedure, this offers more substantial calming, and leaves your child less likely to remember the procedure. The effects will take time to wear off, so your child won't be able to return to school.
IV
Our deepest form of calm available is administered through an IV. A trained anesthesiologist will be monitoring your little one the entire time, and will be administered it as well. They will stay on-hand through the entire procedure. We may recommend this one for kids with severe anxiety or special needs that could complicate treatment.
As always. We would love to answer your questions and address your concerns. If your kid has an aching tooth, or has special needs that make undergoing treatment difficult, then let us know. We're trained in not only dentistry, but also making kids feel comfortable and enjoy their visit with us. Now is a great time to schedule a visit, as you can use any remaining dental insurance benefits or health savings funds before they expire. You also help your kids receive treatment before the busy holiday season complicates your schedule!
Talk to Your Dallas, TX Dentist's Office About Dental Sedation
We would like to help your little one enjoy a healthy smile, and a comfortable experience at the office. To schedule your child's next appointment or ask any questions, then contact your Dallas, TX pediatric dentist, Dr. Marr, by calling (214) 321-4880. We look forward to seeing you and your family, and helping your kids enjoy better oral health.

filed under: Preventive Treatments