Does A Child Ever Need An Extraction?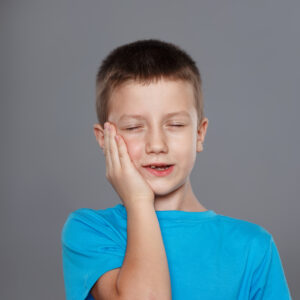 A tooth extraction means we gently and carefully remove a tooth from a child's smile. When an issue arises that cannot be addressed with a dental crown or filling, then taking out a tooth could protect the smile from serious complications. In today's blog, your Dallas, TX, pediatric dentist talks about when we prescribed them, and how we perform this procedure.
Prescribing a Tooth Extraction
We may recommend, as we mentioned above, when your little one has a case of tooth decay or infection too severe to be treated with a pulpotomy and crown. We could also prescribe this for teeth severely damaged in an accident. Taking out a tooth could be used to help correct misalignment or imbalance, improving how your kid eats or speaks. If a baby tooth fails to fall out on time, this could require removal to prevent misalignment as a permanent tooth begins to erupt behind it.
The Removal Process
Our team starts by taking detailed digital images of the entire smile, which allows us to plan the procedure with precision and accuracy, ensuring a comfortable and complication-free procedure. When your child sits down for the extraction, we will not only administer a local anesthetic, but we also have dental sedation to help ensure your child feels calm and comfortable throughout the process. With a pair of forceps, we will gently loosen and remove the tooth. In many cases, the process takes as little as 30 minutes to complete.
Aftercare
The area will need to form clots to help with the healing process, so your child will need to avoid poking or prodding the site with fingers or the tongue. We will provide detailed post-treatment instructions to ensure your child is comfortable and facilitate a fast-healing period. As the mouth heals, your children should avoid using straws and eat only soft meals. Try to limit activity for the first day too. If you have any questions about how we extract a tooth, or if your child has one that is aching or damaged, then let us know right away. There is still time to see us before the year comes to a close, and to receive treatment and use any remaining 2021 dental insurance benefits before they expire at the end of December.
Talk to Your Dallas, TX Dentist's Office About Restorative Dentistry
Our team wants to make sure your little ones continue to enjoy good oral health. To find out how we treat serious tooth decay and other major oral health issues, then contact your Dallas, TX pediatric dentist, Dr. Marr, by calling (214) 321-4880. Our team offers a variety of kids restorations to help restore smiles to optimal function, health, and beauty.

filed under: General Dentistry