What To Do When Your Child's Tooth Is Damaged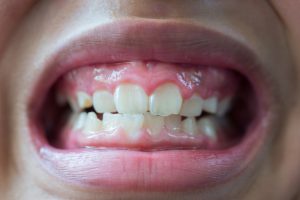 When your child has a tooth that is injured or damaged during an accident, then this is a dental emergency situation. Treatment is crucial for avoiding cavities and dental infection that could occur following cracks or chips. In today's blog, your Dallas, TX, pediatric dentist talks about what to do when your child's tooth is damaged.
A Cracked or Chipped Tooth
A tooth could become damaged during an accident, a sports injury, or even as the result of biting down on a hard piece of food. Even a minor injury could then expose the sensitive inner layers of dentin usually protected by the enamel. When this happens, a cavity could form and unless treated, could lead to an infection that threatens smile stability. If your child's tooth is damaged, let us know right away. Even if an injury to the mouth happens and no damage is visible, remember that fractures could be invisible to the naked eye, and an exam could still be beneficial.
Easing Discomfort
When the injury happens, give us a call and we will arrange for a time to see you quickly. You should then make sure your little one rinses with warm water, and a bit of cloth or gauze could stem any bleeding. A cold compress or ice pack to the side of the face could also control facial swelling. If you can recover any pieces of the tooth, do so and bring them with you to the office. Your child can also take an over-the-counter pain reliever to ease discomfort.
Treatment Crowns
Often, we can provide repair in only one visit. To begin, our team will carefully examine the smile to assess the extent of the damage. For the rear teeth, which must endure greater bite forces, we could place a stainless-steel crown to restore the tooth and allow your child to chew and smile without difficulty. For the front-facing teeth, we may be able to use a NuSmile Zirconia crown, which is crafted from materials designed to offer a more lifelike appearance. We can then discuss ways to help safeguard the teeth, from better oral hygiene habits, to wearing a mouthguard when playing sports or martial arts.
If you have any questions about how we approach a dental emergency, such as a chipped, cracked, or broken tooth, then contact our team today. We want to help kids of all ages in our community continue to enjoy optimal oral health!
Talk to Your Dallas, TX Dentist's Office About Emergency Dentistry
We would like to help address the damage from your child's accident and prevent complications with a restoration. To schedule a visit for your little one's dental emergency, contact your Dallas, TX pediatric dentist, Dr. Marr, by calling (214) 321-4880.

filed under: Children's Dental Services