Keeping Your Child Comfortable With Sedation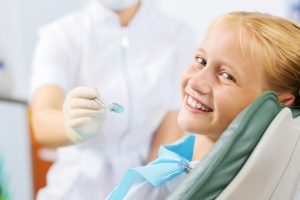 Sometimes, children need restorative treatments, such as filling or crown placement, or even a tooth extraction, to preserve their oral health. In these situations, we want to ensure they feel comfortable and relaxed throughout the entire process. In today's blog, your Dallas, TX, pediatric dentist talks about how sedation helps kids remain comfortable.
When We Prescribe Dental Sedation
Some children have serious dental anxiety about visiting the dentist. We understand their fears are real, and our team knows how to talk to them to help them feel at ease. But we also know that sometimes a calming agent could be used to help them undergo treatment feeling relaxed. We could also recommend these options for kids with developmental complications that make undergoing routine or extensive dental care difficult. These options also provide comfort for children undergoing more extensive treatments, such as a tooth extraction.
Three Different Options
The most common option we prescribe is nitrous oxide, which is administered through a mask over the nose. The gas helps kids enter a calm state quickly, and the effects wear off almost immediately once the procedure ends. Some kids even return to school! We also have oral sedation, taken in a pill or liquid form, which provides a deeper state of relaxation, with some kids having no memory of the procedure. With IV sedation, we have the deepest form available, which means little to no memory of the procedure for children, and a trained anesthesiologist is on-hand through the procedure too! With oral and IV, the effects take time to wear off, so your little one could be groggy for a bit and may not return to school that day. The option we recommend will depend on your child's current health, medical history, and anxiety levels.
Schedule a Checkup Soon
If your child hasn't seen us for an exam and cleaning in the past six months, then schedule a visit soon! When your little one sees us twice a year, we can watch the smile grow and develop, and identify problems in the very early stages. We then address them before they cause more serious complications. We also instill good oral health habits and help them better understand their smiles! With a cleaning, we can also help by removing harmful plaque buildup to fight cavities and gingivitis. If you have any questions about our calming solutions, or if you want to schedule your child's next visit, then give us a call today.
Pediatric Dental Care At Casa Linda Talks About Sedation Dentistry
Our team wants to help kids of all ages enjoy their time in the office. For more information on the steps we take to keep your little one comfortable and relaxed, then call our Dallas, TX pediatric dentist's office today at 214-321-4880!

filed under: Children's Dental Services