When An Extraction Could Help Your Child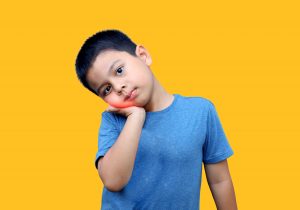 When possible, we always strive to save and repair your child's tooth, usually with treatments like fillings or the placement of a dental crown. However, in some situations actually taking the tooth out completely is the best way to avoid major complications. In today's blog, your Dallas, TX, pediatric dentist will discuss the tooth extraction process.
The Reasons We May Remove a Tooth
We may recommend the procedure if the presence of a tooth impacts the overall health and function of the smile. For example, if a baby tooth doesn't develop correctly or doesn't fall out on time, removal could prevent misalignment and infection. We could also extract teeth severely decayed or infected, preventing the infection from reaching other parts of your child's smile. If your little one needs orthodontic treatment, sometimes we take out a tooth to make room to reposition the rest of the smile properly. As your kids enter their teen years, we could discuss the eventual removal of wisdom teeth to prevent painful impaction from their eruption.
The Extraction Process
To start, we will offer a numbing agent to the area around the tooth. We could also use dental sedation to help kids with anxiety or special needs remain calm and comfortable. We have a few options available, and what we recommend will depend on a number of different factors. Once your kid is comfortable, we will carefully and gently loosen the tooth and extract it from the mouth with a pair of forceps. The process usually takes about 30 minutes.
What Happens Next?
Your little one could be groggy for a bit as the sedation wears off. We will provide instructions to help ensure a clot forms and that the area heals quickly, and we may prescribe medication to assist with comfort and healing in the next day or two. Your little one may need to eat soft foods for the first day or two. We will monitor the progress in a follow-up visit. If you have any questions about how we extract a tooth, or about our options to repair them with fillings or dental crowns, then contact our team today. Now is also a great time to schedule a checkup and cleaning for your child.
Pediatric Dental Care At Casa Linda Talks About Tooth Extraction
We want to help improve the balance, function, and overall health of your child's smile. For more information on our restorative treatment options, then call our Dallas, TX pediatric dentist's office today at 214-321-4880! We would like to help your child enjoy a strong and healthy smile, and avoid issues that could cause decay or other complications. We also want to instill good oral health habits, so they can enjoy perfect smiles for years to come.

filed under: General Dentistry