How A Pulpotomy Helps Infected Teeth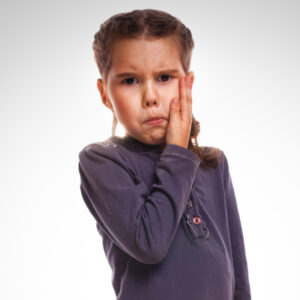 If a tooth becomes infected, this could lead to discomfort with your child and the risk of losing a tooth prematurely, which is a common factor in dental misalignment. But our team can help with a root canal alternative known as a pulpotomy. In today's blog, your Dallas, TX, pediatric dentist talks about treating little smiles!
Recognizing a Dental Infection
An infection occurs when harmful oral bacteria reach the nerve center of the tooth, known as the pulp. This could be due to an untreated cavity or possibly an injury to the tooth. When a tooth becomes infected, this could mean your child experiences tooth sensitivity during meals, or a persistent toothache that doesn't pass with time. Lack of treatment could mean the infection grows so severe the tooth essentially dies, requiring removal to prevent infection from reaching other teeth or moving into the jaw. We want to treat the tooth at the first signs of discomfort to preserve your child's smile!
Treatment with a Pulpotomy
Our team will first carefully examine the teeth with digital x-rays. Once we do, we will be able to identify the position and severity of the infection, so we can plan the pulpotomy treatment with precision and accuracy. We then numb the tooth to keep your child comfortable. We could also offer sedation to help kids with special needs or serious dental anxiety stay comfortable and relaxed. Next, we open the tooth so we can access and remove the infected portions of the inner tissues. We then add a medicated filling to the tooth. In some cases, this completes the procedure. But for others, we may need to cap the tooth with a dental crown. We may use a stainless-steel crown for the side and rear teeth, or the more natural looking NuSmile Zirconia for the more front facing teeth.
Preventing Future Infections
With the right treatment options, our team can also help your little one avoid the onset of an infected tooth. For example, we could recommend a simple exam and cleaning every six months, so we can keep an eye on the smile and address concerns in the earliest stages. The cleaning then removes the harmful layers of plaque and tartar before they can weaken enamel to cause tooth decay and other complications. At home, you can help by making sure your kids brush and floss daily without exception!
Speak With Your Dallas, TX, Pediatric Dentist About Restorative Dentistry
If you would like to help your child avoid dental infections, or to schedule an appointment for a pulpotomy, we invite you to contact your Dallas, TX pediatric dentist, Dr. Marr, by calling (214) 321-4880. We want to help children of all ages in our community enjoy optimal oral health.

filed under: Restorations for Kids