Help Stop Cavities With Dental Sealants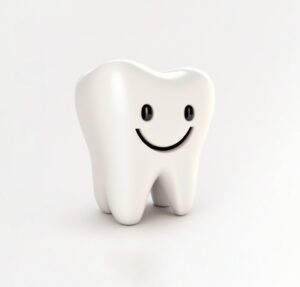 Our team wants to help your children enjoy good oral health, which means avoiding the onset of cavities. In addition to our checkups and cleanings, we could provide unique preventive treatments to strengthen little smiles. In today's blog, your Dallas, TX, pediatric dentist talks about placing dental sealants.
The Factors Behind Childhood Tooth Decay
Kids love sugar and often neglect brushing and flossing, which are two factors that can lead to cavities. As oral bacteria consume the particles of sugar left behind by foods and drinks, this creates plaque buildup that weakens and erodes the outer enamel, so cavities form. This is especially common if they don't brush and floss properly, which would otherwise remove these trapped particles. As cavities grow and spread, your child could develop painful toothache and tooth sensitivity, which increases the risk of infections and even premature tooth loss. However, our team can help your little one fight cavities with dental sealants.
Placing Dental Sealants
To place them, our team will clean the teeth thoroughly and then dry them. We may alter the surfaces of the area being treated with an acidic gel as well. We then remove the gel and place the acrylic material in several layers. These cure quickly and your kids just need to avoid eating or drinking for about 30 minutes. The sealants prevent food particles from becoming trapped between the teeth, and limit the risk of tooth decay. They can last for up to ten years in many cases, and don't need to be removed as they wear away with time. As they wear away, they still cling the longest to the more vulnerable portions of the outer tooth structure.
Other Treatments to Prevent a Cavity
Our team could also use a fluoride gel to strengthen the enamel in the smile and lower the risk of a cavity, and could discuss proper brushing and flossing habits. With a six-month cleaning, we remove all plaque and tartar buildup to keep the enamel strong. Our team could also discuss a healthier diet and smile-healthy snack options, so your little one ins less likely to develop cavities in the future. If you have any questions about how our team can diagnose and treat tooth decay, or about our preventive treatments, such as fluoride treatments and dental sealants, then contact our team today to learn more.
Your Dallas, TX, Pediatric Dentist Helps Prevent Tooth Decay
If you want your kids to stay free of tooth decay, or if you would like to schedule an appointment for the placement of preventive sealants, then we invite you to contact your Dallas, TX pediatric dentist, Dr. Marr, by calling (214) 321-4880. With preventive dentistry, our team can help your children enjoy optimal oral health for years to come!

filed under: Preventive Treatments