Cutting-Edge Techology To Protect Young Smiles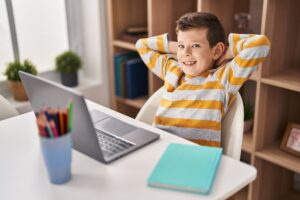 Pediatric dentistry is an exciting field currently, with an explosion of technological advancements to keep children's mouths safe. From imagery and identification to design and production, there are more available tools in a dentist's arsenal than ever before. You might not be aware, however, of how some of these advancements can help improve oral health. How do they provide better outcomes or comfort of care benefits over older processes?
It is important as parents to learn about the possibilities available in keeping your little one safe. At Pediatric Dental Care at Casa Linda in Dallas, TX, we work to incorporate positive technological progress in order to allow us a range of options in care. We employ techniques such as Solea laser treatment to allow for less anesthesia and discomfort during visits. This can allow your child to feel more comfortable in the office, setting good dental health values that they can take into adulthood!
Laser Dentistry Is Precise
We are proud at our office to be one of the few dentists in the DFW metorplex that can offer Solea laser treatment. This amazing machine is capable of many fine movements in cutting and reshaping our biological tissue. This innovative process helps to minimize the amount of trauma patients experience during fillings and other surgical procedures.
Amazingly, this sophisticated system gives us the opportunity to minimize the time a child spends in the dental chair. People of all ages struggle with staying seated for the duration of an oral health procedure. Speeding up the process safely and precisely can make for a more pleasant experience and outcomes!
It Can Limit Anesthesia
No parent wants to subject their child to unnecessary chemicals, even including local anesthesia. The Solea laser offers the ability to possibly avoid this when placing a filling. Its pinpoint precision can remove damaged enamel without touching nearby soft tissue such as nerves or gums.
This process also means that there will be a quicker recovery from a filling procedure than with traditional drilling. with this laser, your child could avoid the numbness after the appointment, which can help limit post-procedure accidents. Even in adults, it can be a struggle to avoid seriously biting down on a numb tongue!
Laser Dentistry Is More Comfortable
The loud squeal of a dental drill can be irritating and unsettling in all of us, and children may be more likely to pull away during a restoration. A quieter Solea laser procedure can help your little one to remain calm while we protect their smile's future.
Laser dentistry also helps to limit the amount of bleeding, which can lead to discomfort in people of all ages. This helps you to heal quicker and without any annoying sutures!
Schedule A Dental Appointment For Your Child In Dallas, TX
New advances in pediatric dentistry can help your family achieve fantastic oral health with less discomfort and time! Contact your Dallas, TX pediatric dentist, Dr. Marr, by calling (214) 321-4880 today to discuss your concerns. Children also require checkups every six months, so schedule their care now!

filed under: Children's Dental Services