What Do You Know About Dental Emergencies?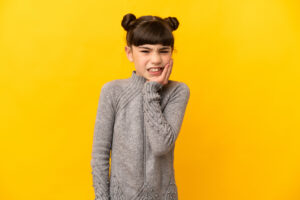 When we talk about dental emergencies, we mean sudden injuries or discomfort in your child's smile, which could cause pain and shouldn't be ignored. In today's blog, we talk about when to schedule a visit with your Dallas, TX, pediatric dentist, and how to ease discomfort in the immediate aftermath.
When to Contact Our Office
You should let us know right away when your child damages a tooth, or experiences sudden discomfort in and around a tooth. These could indicate major issues that need treatment before complications could arise that threaten smile stability. The sooner we see your child, the sooner we can offer relief and help save the tooth. Even if the injury happens outside of normal business hours, please give us a call. We will call you back and arrange a time to see your child quickly for emergency dentistry, and offer relief.
Steps to Ease Damage and Discomfort
Once you call and arrange a time to see us, you can offer care to reduce discomfort and help prevent further complications. When a tooth is aching or an object is caught between it, gently floss on either side of the tooth and then have them rinse with warm water. If a tooth is chipped or cracked, then have them rinse with warm water and use gauze or cloth to stem the bleeding. A cold compress to the side of the face can reduce swelling. If you can recover any pieces of the tooth, then bring them with you.
If a tooth is knocked out, pick it up by the crown, never the root, and rinse away dirt and foreign debris (but not tissue). Place it into the socket and have your kid gently bite down to keep in place. Or place it in a sealed container of milk or salt water, and ring with you to the office. You can also take steps to ease bleeding and facial swelling. With all of these situations, you can offer an age-appropriate pain reliever to ease discomfort.
Repairing Little Smiles
Our team can use composite resin to address minor damage, and we also have stainless steel or NuSmile zirconia crown repair major damage. We can help restore a knocked-out tooth into place as well. If you have any questions about how we address necessary situations, then let us know right away! You can still see us for routine care to use your 2022 dental benefits before they expire as well.
Your Dallas, TX, Dentist Provides Emergency Dental Care
Our team wants to make sure kids enjoy comfortable and healthy smiles. If you have any questions about repairing injuries and protecting your smile, then contact your Dallas, TX pediatric dentist, Dr. Marr, by calling (214) 321-4880.

filed under: Dental Emergencies