Calming Your Child With Sedation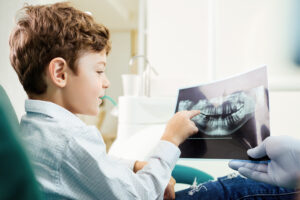 We always work hard to ensure that each and every patient in our office enjoys their visit, and experiences comfortable, gentle dental care. One way we help, especially for kids with dental anxiety, is by offering one of three dental sedation options. In today's blog, your Dallas, TX, pediatric dentist talks about calming kids with sedation.
Our Expertise in Sedation
Members of our incredible team include board-certified specialists who are also members of the Pediatric Dental Anesthesia Associates. Whenever we employ sedation, they will be on hand to administer these calming agents and monitor your child through the procedure. We have experience helping kids of all ages, even those with high levels of anxiety or special needs that make undergoing treatment difficult. We want to ensure children in our community enjoy good oral health and obtain the treatments they need to smile with confidence.
Three Possible Solutions
Our team uses three different options for our patients. The most widespread and common is nitrous oxide, sometimes referred to as laughing gas. This is given through a mask over the nose, with kids inhaling the gas and entering a calm state. The effects wear off as soon as the procedure ends, so many can actually return to school afterward. For more substantial treatments or anxiety levels, we can also provide oral sedation. This is administered before the procedure in a pill or liquid form, and leads kids to a deeper state of calm. The effects take time to wear off, so they may feel a bit groggy afterward and can't return to school usually. The deepest calming agent available is IV, and as the name implies, is administered through an IV. Again, we will have trained anesthesiologists on hand to monitor your kids and adjust sedation levels throughout this process. We want children to enjoy their time in the office, so they feel less anxiety and actually look forward to caring for their smiles!
Use Your Benefits
If you haven't brought your child in for a checkup and cleaning visit lately, we recommend doing so now. You have a couple weeks before the Thanksgiving season is here, and with it, the hectic holiday season. Your children can obtain care before schedules are complicated, and before your dental benefits expire at the end of 2022. If you have any questions about our calming agents or about treatment options, then contract our team today to schedule a visit and get started. Let's greet 2023 with our best smiles!
Your Dallas, TX, Dentist Offers Calming Solutions
Our team wants to help your child smile with confidence. If you have any questions about helping your kids obtain healthier smiles, then contact your Dallas, TX pediatric dentist, Dr. Marr, by calling (214) 321-4880.

filed under: Children's Dental Services