How Root Canals Can Prevent Your Child's Tooth Loss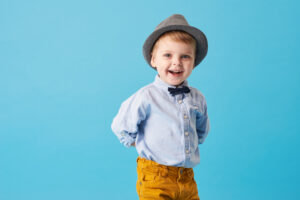 A root canal is used to treat infection, preventing tooth loss and bringing relief from painful symptoms. For children, we can treat infected teeth with a root canal alternative known as a pulpotomy. In today's blog, your Dallas, TX, pediatric dentist talks about how we can safeguard your child's tooth with a pulpotomy.
The Impact of Dental Infection
At the center of each tooth is a collection of nerve tissues that keeps the tooth healthy and functional, overseeing the flow of blood and key nutrients to and from the tooth. An infection means that bacteria has made contact with the tissues through an untreated cavity or possibly an injury to the tooth. Symptoms could include toothaches and sensitivity, pain when eating, swelling near the tooth, aches in the jaw and face, or even a discharge from the tooth. To avoid worsening pain and the risk of your child losing the tooth, which could be a factor into the onset of misalignment, you need to seek treatment for your child.
A Root Canal Alternative
For adults, a root canal procedure is often used to treat infection and preserve the tooth. For children, we offer a more conservative alternative, an endodontic treatment known as a pulpotomy. To begin, we will take detailed digital images of the tooth so our team can plan the procedure with detail. We then numb the tooth to ensure comfort as we open it and remove the infected portions of the inner tissues. We then add a medicated filling material to the tooth. In some cases, we will cap the tooth with a stainless steel or zirconia dental crown, which protects the structure and ensures proper bite balance and chewing function for your little one.
Taking a Preventive Approach
We also offer treatments to help lower the risk of cavities and infected teeth. With a checkup visit every six months, we can remove the outer layers of plaque and tartar to prevent decay from forming. In the same visit, our team can apply a fluoride gel to strengthen the outer enamel. For some, we could also apply dental sealants to prevent food particles from becoming trapped in the hard-to-reach molars at the rear of the mouth. These can then stay in place for up to ten years to fight cavities and more! At home, you can help by making sure kids brush and floss daily, and they don't go overboard with sugary sweets.
Your Dallas, TX, Dentist Offers Restorative Dentistry
We would like to help your children maintain good oral health and strong smiles! If you have any questions about treating major issues with little smiles, then contact your Dallas, TX pediatric dentist, Dr. Marr, by calling (214) 321-4880.

filed under: Restorations for Kids