Applying Your Child's Dental Sealants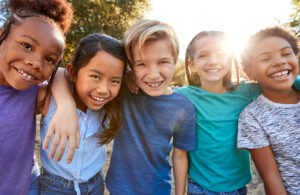 We offer a number of treatments to help protect little smiles and ensure good oral health throughout your little one's childhood. To help keep cavities at bay, we can place a special layer of material that fights tooth decay for years to come. In today's blog, your Dallas, TX, pediatric dentist talks about dental sealants.
Fighting Cavities
Children have a high risk of developing cavities, and this is especially true for this time of year. From Halloween candy to holiday sweets, this inundation of sugar could increase the risk of cavities. Warning signs often include tooth sensitivity and toothaches, so don't ignore their complaints of aching teeth. Even better, if you attend checkups and cleanings every six months, then our team will be able to diagnose cavities in the earliest stages of demineralization, before they even develop discomfort. In the same visit we also clean the teeth, removing the harmful plaque and tartar buildup that weakens enamel and allows tooth decay to form. But we also have unique preventive treatments to help too!
Dental Sealants
Dental sealants are a thin layer of plastic we apply to the rear teeth. The process only takes a short period, as we clean and dry the teeth before applying the sealants. Once they cure, your children simply avoid food or drink for about 30 minutes. Once in place, these prevent food and drink particles from becoming attached to the teeth or stuck between them. Since kids often have a hard time reaching the rear molars when they brush and floss, this helps reduce the risk of cavities significantly. They can also stay in place for up to ten years, wearing away gradually with time. As they wear away, they cling to the most vulnerable parts of the teeth the longest.
Assistance with Fluoride
We also offer fluoride treatments during each checkup and cleaning visit. Fluoride is a naturally occurring mineral that has been shown to strengthen the outer enamel and make tooth decay less likely. We can apply this in a topical gel form during each six-month visit to keep the enamel strong. To further help, your children can use a fluoride toothpaste when they brush and floss. Kids three and younger should use a rice sized amount, and kids over the age of three should use a pea sized amount.
If you have any questions about preventing tooth decay, then contact our team today to learn more.
Your Dallas, TX, Dentist Fights Childhood Tooth Decay
Our team is here to help kids of all ages avoid painful tooth decay with good oral hygiene. If you have any questions about preventing dental cavities, then contact your Dallas, TX pediatric dentist, Dr. Marr, by calling (214) 321-4880.

filed under: Children's Dental Services