What's Happening In Dallas?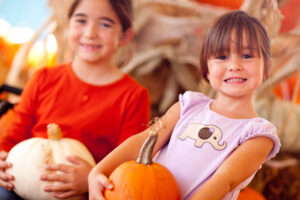 Each Friday, we take a little break in our usual blog topics to discuss fun family events happening in Dallas and surrounding communities. In today's blog, your Dallas, TX, pediatric dentist talks about two events happening this weekend, and a peek at a trick or treat event happening on the 28th! We would also like to remind parents to make time to bring their kids in and use dental benefits before they expire!
Trick Or Treat Downtown
Mark your calendars, because you and your family can go trick or treating downtown on October 28th from 4pm until 7pm. The event will take place on the full city block, including Main, Commerce, and Elm Street. Everyone is welcome, including adults, kids, and pets. This is the 3rd annual Downtown Street Trick or Treating event, and many businesses will be participating, with special Halloween stations to hand out treats. The event is free for everyone.
Free Weekend at Sammons Park
Tomorrow, from 11am until 1pm, you and your family can enjoy a free outdoor weekend event at Sammons Park (2403 Flora Street). There will be free face painting, balloon artists, a petting zoo, and temporary tattoos. You can play games like mini golf and enjoy the donor pool for a swim. Dallas Animal Services will have dogs onsite that need new homes. You can bring your own picnic or eat at the Center Café. There will be live music, craft stations, and a meet and greet with owls from Window to the Wild. A great way to spend a Saturday!
Autumnfest 2022
Autumnfest takes place this Saturday in Carrollton, with plenty of fun events and food for your family to enjoy. The event is free and takes place at the St. Catherine of Siena Church and will feature silent auctions, bingo, refreshments, and live entertainment.
Checkups and Cleanings
Now is an excellent time to schedule a checkup and cleaning for your child. You can help them improve their smiles before the busy holiday season hits, and use your 2022 dental insurance benefits before they expire at the end of December. If we find any issues that need attention, such as a cavity, we can offer lifelike restorations and prevent major complications. If you have any questions about our treatment options and preventive care, then contact our team today to schedule a visit. We want to help your children smile with confidence and enjoy optimal oral health.
Your Dallas, TX, Dentist Offers Calming Options for Children
We want to help your children maintain their best smiles possible with regular care at our office. If you have any questions about our approach to children's dental care, then contact your Dallas, TX pediatric dentist, Dr. Marr, by calling (214) 321-4880.

filed under: Community Events