Safeguard Your Child's Teeth With Sealants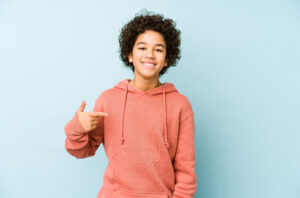 We want to help your children avoid the onset of cavities during the school year. One way to do so is by placing dental sealants on their teeth! In today's blog, your Dallas, TX, pediatric dentist talks about how we place this preventive treatment to keep the more vulnerable parts of their smiles strong.
The Causes of Cavities and Possible Complications
Children are very susceptible to tooth decay. Cavities could develop due to improper or infrequent brushing and flossing habits, which allow food particles to stay behind on or between teeth. This is especially true of sugary and starchy particles. Bacteria then break them down and create plaque buildup, which weakens and erodes the outer enamel with time. Without treatment, this could even lead to an infection and the risk of premature tooth loss. Warning signs could include tooth sensitivity when they eat or drink, or a toothache that doesn't subside after a day. To treat the issue, we could apply, a filling in one visit. But what are our preventive options?
Dental Sealants
Kids often have a hard time reaching the rear teeth when they brush or floss. Which means food particles can remain trapped there, and the risk of cavities is increased. But with dental sealants, we can protect this portion of the smile. We coat the molars with a plastic material, one that prevents particles from becoming stuck on or between the rear teeth. The sealants take only a few minutes to apply and can stay in place for as long as ten years in some cases. They don't need to be removed, as they wear away gradually with time. As they wear away, they tend to cling to the more vulnerable parts of the tooth structure the longest. If needed, we can also re-apply in future appointments.
Other Preventive Actions
Along with sealants, we could apply a topical fluoride gel to the teeth during each checkup, as this naturally occurring mineral helps strengthen the outer enamel to make cavities less likely to occur. We could also clean the teeth every six months, which means removing all plaque and tartar to lower the risk of not only cavities, but bad breath, teeth stains, and gingivitis too. At home, you can help by making sure your kids brush and floss each and every day.
If you have any questions about how we help protect little smiles from cavities, then contact our team today to learn more.
Schedule Your Child's Checkup Visit with Your Dallas, TX, Dentist!
We would love to help your children avoid cavities and other issues. If you have any questions about treating poor oral health and protecting little smiles, then contact your Dallas, TX pediatric dentist, Dr. Marr, by calling (214) 321-4880.

filed under: Preventive Treatments