Sedation Helps Calm Anxious Patients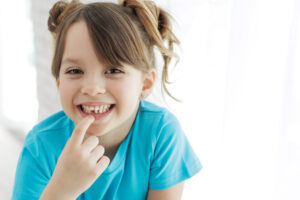 When children have dental anxiety, they may fear the dentist. We understand their concerns are oral, and we always take measures to keep our patients calm and comfortable. For some, this could include sedation dentistry. In today's blog, your Dallas, TX, pediatric dentist talks about using sedation to calm anxious patients.
Dental Anxiety
Children could have anxiety about visiting the dentist due to lack of experience, or due to a poor previous dental visit. Regardless of the cause, we want your family to know that we understand how to talk to children and make them feel at ease and welcome. We want them to look forward to their next visit, and to gain valuable information regarding their oral health in the process. When children have anxiety, we can use sedation to help them feel calm as they undergo treatment. This is also beneficial for kids undergoing more extensive treatments, or for those with special needs.
Dental Sedation
The most common form we provide is nitrous oxide, also referred to as laughing gas. We administer this through a mask over the nose, helping your kids enter a state of calm. The effects wear off as soon as the procedure is over. In fact, your little ones may be able to return to school afterward! For a deeper state of relaxation, we can administer oral sedation in the form of a pill or liquid before the visit begins. We also have IV, the deepest form of relaxation available. Both of these will take time to wear off, so your child may feel a little groggy. The option we choose will depend on your child's age, weight, medical history, and anxiety levels.
Preparing Your Children
Our team will take time to answer their questions and talk about their treatments and the tools we will use. Taking time to do so helps them feel more relaxed. When you talk to your kids, try to focus on how the visit makes their teeth stronger and healthier, and how fun it can be. If you have any questions about how to prepare your kids for their first visit, or about our checkup and cleaning appointments, then contact our team today. You can also give us a call if your child has anxiety and you want to learn more about our approach to dental sedation.
Talk to Your Dallas, TX, Dentist!
Our team wants to make sure anxiety doesn't stand between your children and a healthy visit. If you have any questions about ensuring the comfort of our young patients, then contact your Dallas, TX pediatric dentist, Dr. Marr, by calling (214) 321-4880. Good oral health can help improve smile beauty and function, and also promote better overall health in adulthood.

filed under: Preventive Treatments