Do Children Ever Need A Root Canal?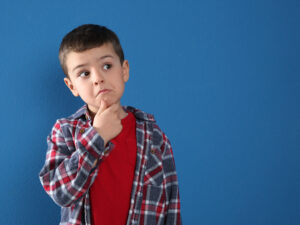 A root canal procedure can help treat an infected tooth and prevent tooth loss. But what about when kids develop dental infections? In these situations, your Dallas, TX, pediatric dentist can offer help with a conservative root canal alternative known as a pulpotomy procedure.
Dental Infection
Cavities are common in little smiles and without treatment, the decay could spread until the tooth becomes infected. This infection means the inner nerve center known as the pulp has come into contact with bacteria. Kids then experience pain when they chew and bite down, toothaches and tooth sensitivity, jaw pain and ear aches, and even swelling or a discharge from the tooth. At an advanced stage, this could mean the tooth is lost or needs to be extracted to prevent the spread of infection to other parts of the smile. Premature tooth loss itself is a major factor in the onset of dental misalignment.
Pulpotomy Treatment
To treat this issue, preserving the tooth and bringing relief from discomfort, we will need to perform a pulpotomy. First, our team will make sure your children are calm and comfortable with dental anesthesia and even sedation dentistry. Once your little one is relaxed, our team will open the tooth to reach and remove the infected portions of the inner tissues. We then add a special medicated filling material. Finally, we cap the tooth with a stainless steel or zirconia dental crown, which provides protection for the teeth. In as little as one visit, we can help treat the infection and restore comfort and heath to your child's smile.
Taking Preventive Measures
You can take preventive measures to help your children avoid the onset of cavities and infections. First, make sure they're properly brushing in the morning and each evening, and using a fluoride toothpaste each time to help strengthen the outer enamel. Kids also need to floss every evening as well, and cut back on the sugary and starchy ingredients in food and drink that could lead to plaque buildup and weakened enamel. Be sure your little one also sees our team every six months for a checkup and cleaning visits, so we can keep an eye on the smile and address problems in the early stages, before your kids experience discomfort or risk losing a tooth.
If you have any questions about how we treat issues like infected or decayed teeth, or about our dental restorations for little smiles, then contact our team today to learn more.
See Your Child's Dallas, TX, Dentist Today!
We would like to help kids preserve their little smiles with restorative dentistry. If you have any questions about caring for dental infections, then contact your Dallas, TX pediatric dentist, Dr. Marr, by calling (214) 321-4880.

filed under: Restorations for Kids