Sedation Provides A Comfortable Visit For Kids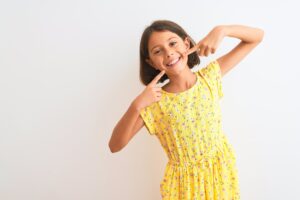 Children may feel nervous about undergoing treatment, especially if they haven't received regular treatment from a dentist. To help them stay calm and comfortable, even if they have high anxiety levels of special needs, we may recommend sedation. In today's blog, your Dallas, TX, pediatric dentist talks about our approach to sedation dentistry for children.
When Children Need a Calming Solution
We often prescribe this for children undergoing more extensive treatments, such as the extraction of a tooth. However, this could also be beneficial for kids with special needs that make undergoing routine care difficult, or for those with high anxiety levels. We have three options available, and we will select the best one for your little one based on a number of different factors. Our team includes trained and professional anesthesiologists, who are also all members of the Pediatric Dental Anesthesia Associates and are board-certified as well. Even if we're using minor calming agents, like nitrous oxide, they will be on hand to monitor your child!
Choosing the Right Option for Your Little One
We take age, weight, anxiety levels, and medical history into account when we select the sedation your child will receive. The common selection is nitrous oxide, also known as laughing gas. The child wears a mask over the nose and we administer a gas that helps them enter a calm and relaxed state, but still able to respond to the dentist. The effects will wear off as soon as the procedure ends so kids can often return to school. With oral sedation, children take a pill or liquid before the procedure and the effects will be deeper and take time to wear off. IV is the deepest form available, and again the effects will take time to wear off completely. We will always provide aftercare instruction as needed, especially if your child undergoes a tooth extraction.
The Next Checkup and Cleaning
If you haven't seen the dentist lately, then schedule a checkup visit for your little one at our office! This exam lets us gauge the current state of their oral health and find out if treatment is necessary, such as dental fillings. We also administer preventive options to lower cavity risks, such as fluoride and dental sealants. Finally, we will clean the teeth to help protect real health and reduce the risk of tooth decay.
Your Dallas, TX, Pediatric Dentist Offers Sedation Dentistry
Our team wants to make sure your child enjoys his or her time in the office, and that visiting us is never a source of anxiety. If you would like to learn more about how we help keep our patients calm and happy, then contact your Dallas, TX pediatric dentist, Dr. Marr, by calling (214) 321-4880.

filed under: Children's Dental Services