Do Children Ever Need A Tooth Extraction?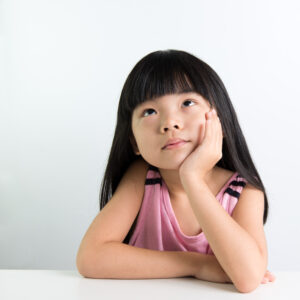 We offer dental fillings and crowns, as well as pulpotomies, to treat tooth decay and dental infection, helping patients avoid the loss of a tooth. However, in some cases a serious oral health issue may develop that can't be treated with restoration. Instead, your Dallas, TX, pediatric dentist may recommend a tooth extraction.
The Extraction Process
We always take measures to ensure this is a comfortable process for our patients! First, we will administer a local anesthetic to the area where the tooth will be removed. We also have dental sedation, which helps children enter a relaxed state. This is especially beneficial for kids with anxiety and special needs. Once your little one is comfortable, we will use digital images and x-rays taken earlier to pinpoint the position of the tooth and we gently remove it with forceps and also avoid sinus cavities and nerve tissues as well. We then close the site and may suture it. The entire process could take as little as 30 minutes for some patients.
When Children Benefit From Them
We may suggest this procedure to help with orthodontic treatment, making room to reposition other parts of the smile. We could also take out teeth too decayed or infected for a restoration, which prevents the spread of infection to other parts of the smile. The procedure could be used to help improve bite and chewing function, and to restore balance to the bite again. For our teen patients, we could use the procedure to gently remove wisdom teeth before they erupt and cause misalignment, painful impactions, infection, and more. As you can see this is a way to protect the smile from major oral health complications.
Preventing the Need for Removal
However, good oral hygiene habits could help prevent factors that cause a tooth to require extraction, such as advanced tooth decay or infection. For example, children should brush twice daily with a small amount of fluoride toothpaste, and floss every evening. A diet low in sugar and starch is helpful too. These factors help reduce plaque buildup and the risk of cavities. Wearing a mouthguard when playing sports is beneficial too, as this limits the risk of injuries and eventual decay.
If you have any questions about how we use oral surgery to protect the health and beauty of a smile, then contact our team today to learn more.
Your Dallas, TX, Pediatric Dentist Wants to Protect Little Smiles
We would like to make sure your children avoid major complications for their smile's function and health. If you would like to learn more about securing healthy and beautiful smiles for little patients, then contact your Dallas, TX pediatric dentist, Dr. Marr, by calling (214) 321-4880.

filed under: Children's Dental Services