Dallas Library Hosts Harry Potter Family Events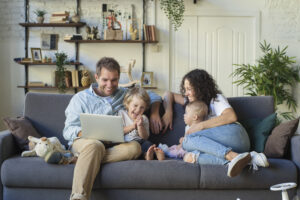 Every Friday, your Dallas, TX, pediatric dentist likes to take a look at fun local events that your entire family can enjoy. In today's blog, we're going to look at three fun (and some virtual) Harry Potter events hosted by the Dallas Library. We would also like to remind parents that we're always here to see your child for treatment, or for a checkup and cleaning!
Escape Gringotts
You have until February 3rd at 4:30pm to register for the Escape Gringotts event! This is for kids ages 6 to 11. The event is an adventure style game in which you explore the Gringotts vaults and lead your characters to safety before time runs out. Every level has a different Harry Potter theme, and uses trivia and games to help you navigate your escape. This is a fun and safe digital event for kids to enjoy! You will receive information and a Zoom link 30 minutes before the game begins at 6:30pm.
Virtual Scavenger Hunt
There will also be a Virtual Scavenger Hunt taking place throughout February from 6:30pm until 7:30pm. You have until February 1st to register, and this is for kids ages 6 to 11. There is a sticker of a fantastic beast from the Harry Potter series hidden somewhere in each Dallas Library. Scan it with a special QR code to collect, and when you find all seven you can be entered in a contest to win a prize! When you find one, take a picture and if you share on social media, tag the library with @Dallaspubliclibrary, and use the hashtags #HPatDPL and #HarryPotterBookNight. They may share your post!
Book Night Craft Kits
The Dallas Library currently has special craft kits available for your family to pick up. These are for kids ages 6 to 11. The theme for this year is Magical Journey, and the kit will feature magical modes of transportation. You can pick up your kit now, and register by February 3rd to take part.
Schedule a Checkup
We hope you and your family have a great time at these events! But we also hope you take steps to take care of your child's smile. Be sure to schedule your child's next visit for an exam and cleaning soon. Kids benefit from having one every six months, as we help protect smiles from cavities and they also gain a better understanding of their oral health. If you have any questions or if you would like to schedule a visit soon, then please give us a call!
See Your Dallas, TX, Pediatric Dentist Soon!
We're here for your child's next checkup and cleaning visit. Set up an appointment with us by contacting your Dallas, TX pediatric dentist, Dr. Marr, by calling (214) 321-4880.

filed under: Community Events