We're Working With Feed My Starving Children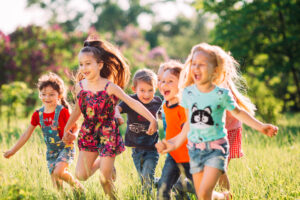 Your Dallas, TX, pediatric dentist office will be working with the Feed My Starving Children (FMSC) organization through a service event to raise funds and support. We're very proud to take part in this event, and to help kids across the world gain access to better nutrition. In today's blog, we're going to talk about this event, and how you can help too!
About FMSC
FMSC is a Christian nonprofit organization that helps distribute food and not only that, but will stay connected with the community in order to help with development. Each meal provided has been developed by food science and nutrition experts, ensuring they help provide essential vitamins and nutrients, and reduce the problems associated with malnutrition. This allows children in communities around the world to grow and thrive, reaching their full potential. Our team is so excited to work with them, and help them on their mission to feed kids, feed spirits, and empower communities.
How You can Help
If you would like to help support this organization as well, you can donate to them! The group has received multiple awards for integrity and trustworthiness, they don't waste donation dollars on excessive marketing and advertising. 86% of total donations will be spent on meal production and distribution, and each meal costs only 25 cents. Which means donating even a small amount could provide a number of healthy meals for children across the globe.
Let's Schedule Your Child's Checkup and Cleaning
We're so excited about the upcoming service event we'll be having for FMSC, and we will have more details in future blogs and on our social media. In the meantime, since the end of the year is fast approaching, we would like to remind families to schedule a visit for their child's checkup and cleaning. We want to make sure kids start 2022 with a healthier and stronger smile, avoiding common issues like tooth decay and dental infection. A visit now is a chance to use your 2021 dental insurance benefits or health savings funds before they expire. We can also offer any necessary treatments, such as lifelike fillings, before the hectic holiday season makes your schedule so much busier!
If you have any questions about treatment and preventive visits, or about donating to FMSC or about our upcoming event, then please reach out to us today! We look forward to hearing from you and your family.
Talk to Your Dallas, TX Dentist's Office About Pediatric Dentistry
We're ready to help kids of all ages enjoy better oral health. To schedule an appointment for the last exam and cleaning of 2021, then contact your Dallas, TX pediatric dentist, Dr. Marr, by calling (214) 321-4880. A beautiful smile not only instills confidence, but helps promote better overall health as well.

filed under: Community Events