Treating Dental Infections With A Pulpotomy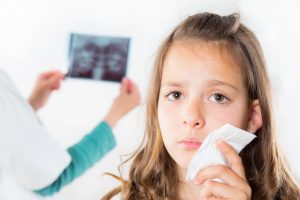 When a child develops a dental cavity, this could mean discomfort and may require a filling. But what if the decay progresses into an infection? A filling may not be enough, which is why your Dallas, TX, pediatric dentist could instead recommend a conservative root canal alternative known as a pulpotomy.
The Dangers of Infected Smiles
An infection means that harmful bacteria, whether through tooth decay or a damaged tooth, has come into contact with the inner pulp. At the center of every tooth is a collection of living tissues that are essential for a healthy and functional tooth. The resulting infection not only causes discomfort. But could lead to the tooth's death and the spread of infection. The tooth could even require extraction! Warning signs include pain when your child eats or bites down, headaches, toothaches, jaw pain, swelling near the tooth, or a poor-tasting discomfort from it.
The Pulpotomy Treatment
If your child develops these symptoms, let us know right away. We will take time to carefully examine the smile with digital imaging technology, so we can diagnose the cause and extent of the infection. To prevent tooth loss, we will first administer a sedation to ensure your little one feels calm and comfortable. The option we choose will depend on a number of factors, from medical history or anxiety levels and age.
Next, we start the pulpotomy procedure by opening the tooth in order to remove the infected portions of the tissues. Once we do, we will add a medicated filling to the interior of the tooth. The last step involves capping the tooth with a crown. We have different options available, some of which could be metal or look similar to natural tooth structure. The option we choose will depend on the position of the tooth and how much pressure it must endure.
Preventing a Tooth from Becoming Infected
To avoid the onset of an infection, you should help your child maintain good oral health. Start by monitoring them or assisting them to make sure teeth are being brushed in the morning and again at night and always with a rice-sized bit of fluoride toothpaste. Once there are teeth sitting side-by-side, then flossing should happen every evening. Try to avoid sugary foods and drinks to avoid plaque buildup and cavities. Your little ones could also see us for a checkup every six months too! If you have any questions about treating or avoiding infected teeth, then let us know today!
Talk to Your Dallas, TX Dentist's Office About Restoring Children's Smiles
Our team wants to help your children about major oral health complications by treating infected teeth quickly and effectively. To schedule a visit for your kids and help them maintain their best smiles, contact your Dallas, TX pediatric dentist, Dr. Marr, by calling (214) 321-4880.

filed under: Restorations for Kids