Do Children Ever Need A Root Canal?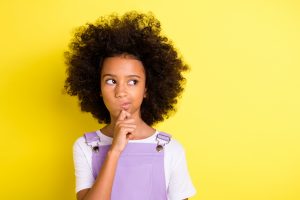 When a child comes to us with a cavity, we help by placing a dental filling. But what if a tooth has developed more than a cavity? What if it has become infected or abscessed? In these situations, your Dallas, TX, pediatric dentist can offer relief with a conservative version of a root canal known as a pulpotomy.
The Warning Signs of an Infected Tooth
If your child attends checkup and cleaning visits every six months, then we will likely diagnose a cavity in the arty stages, before an infection develops. Otherwise, you may not know your child needs care until he or she talks about pain when eating or a persistent toothache. When your little one experiences pain in a tooth, let us know right away. We will examine the tooth and if infection is identified, we can offer treatment with a pulpotomy. Remember, lack of treatment means the tooth could be lost. Losing a permanent tooth or a baby tooth prematurely then impacts the alignment of the smile, and could allow infection to reach other teeth.
The Pulpotomy
After we administer a sedation, we will remove the top portion of your tooth, so we can access and remove infected tissues from within. Next, the area is filled with a special medicated material. In some cases, we may also place a crown to better support the tooth and prevent complications down the road. The procedure takes one visit, and helps restore function and health to your child's smile, so he or she avoids worsening discomfort or the spread of infection.
The Importance of Preventive Care
To help avoid the onset of future cavities or infection, a preventive approach is necessary. Your child should have a checkup and a thorough cleaning every six months. That way we remove harmful plaque buildup that weakens teeth, and also watch for warning signs of trouble in the earliest stages. At home, children need to brush and floss daily to remove harmful food particles and prevent major buildup. Be sure your child uses a rice-sized bit of fluoride toothpaste, which helps keep enamel strong. Cutting back on sugary foods and drinks is helpful too!
If you have any questions about how we treat an infected tooth, or about scheduling your kid's next checkup and cleaning visit, then contact our team today.
Pediatric Dental Care At Casa Linda Talks About Restorative Care for Kids
An infected tooth could mean serious trouble for little smiles. For more information on treating a dental infection, then call our Dallas, TX pediatric dentist's office today at 214-321-4880! Our team is ready to help children of all ages enjoy optimal oral health, and to better understand the importance of caring for their smiles!

filed under: Restorations for Kids